Welcome to UK2Learn
UK2Learn's Summer Programme 2019 will be held at Barrow Hill's Preparatory School in partnership with King Edward's School, Witley, set in the beautiful countryside village of Surrey, and within an hour's drive of central London and the south coast of England. The activities and classes will be held in the well-equipped classrooms and extensive grounds of the preparatory school and the excellent accommodation will be found in the senior school with its extensive boarding facilities including games rooms and chill out rooms.
Key elements of the Summer programme are listed below.
Classes are kept small with an average class size of only 10 students and a maximum of 16, which ensures that all of our students receive the best possible attention and care from our fully qualified teachers. O (...)
See more...
School Facilities
Common Room / Lounge

Computers / Internet Access

Disable Access

Garden / Terrace

Library

Multimedia Facilities

Self Study Room

Snack Bar / Canteen
What People Say About
Common Room / Lounge (Rate 5.00)
Computers / Internet Access (Rate 5.00)
Disable Access (Rate 5.00)
Garden / Terrace (Rate 5.00)
Library (Rate 5.00)
Multimedia Facilities (Rate 5.00)
Self Study Room (Rate 5.00)
Snack Bar / Canteen (Rate 5.00)
Key Facts
45
Nº of students (low season)
80
Nº of students (peak season)
Wall
Nothing in the wall yet :(
Latest Videoss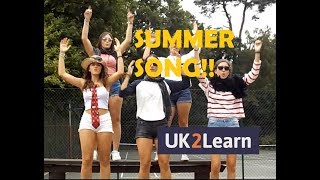 See more