Welcome to Monterrico Adventure
The former capital of Guatemala, Antigua, is a UNESCO World Heritage Site – an immaculately preserved colonial city with cobbled streets and ringed by spectacular volcanoes. Antigua is also the tourism center and party town of Guatemala. Cool bars and cafes boasting craft beers and single origin coffees plus lots to enjoy outside the city; adventure activities including trips to the picturesque Mayan villages around Lake Atitlan and day and overnight hikes to explore spectacular volcanoes.
Travel 80km south and discover Monterrico, with one of the finest beaches on the Pacific coast and scenery reduced to its basic elements: a strip of dead-straight sand, a line of powerful surf, a huge empty ocean and an enormous curving horizon. It sits in the middle of a nature reserve that includes vitally important sea turtle nesti (...)
See more...
School Facilities
Common Room / Lounge

Computers / Internet Access

Garden / Terrace

Self Study Room

Snack Bar / Canteen
What People Say About
Common Room / Lounge (Rate 0.00)
Computers / Internet Access (Rate 0.00)
Garden / Terrace (Rate 0.00)
Self Study Room (Rate 0.00)
Snack Bar / Canteen (Rate 0.00)
Key Facts
6
Nº of students (low season)
12
Nº of students (peak season)
Wall
Nothing in the wall yet :(
Latest Videoss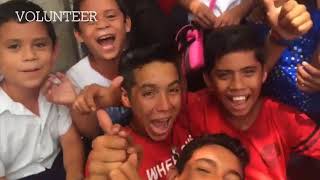 See more
Location
4 Calle Oriente #28Others / AntiguaGuatemala - La Antigua
+353 86 822 0333