Welcome to Lila Liverpool
LILA* was established in Liverpool in 2004 as an independent English language academy. Founded by two sisters, Leanne Linacre and Victoria Lee. Leanne and Victoria started their careers teaching overseas, upon their return to the UK they felt that there was a need for more quality language schools in the north of England and Liverpool was the perfect choice.
We think (and our students agree!) that LILA* Liverpool is a great place to learn English. Our vision has contributed to the growth of our school and our loyal students continue recommending us as the best school to study at in the UK.
LILA* Liverpool is an innovative language school situated in the cosmopolitan city of Liverpool. We are a medium-sized school with a family feel and our purpose built school means LILA* students study in style and com (...)
See more...
School Facilities
Common Room / Lounge

Computers / Internet Access

Library

Self Study Room

Snack Bar / Canteen
What People Say About
Common Room / Lounge (Rate 5.00)
Computers / Internet Access (Rate 5.00)
Library (Rate 5.00)
Self Study Room (Rate 5.00)
Snack Bar / Canteen (Rate 5.00)
Key Facts
100
Nº of students (low season)
220
Nº of students (peak season)
Wall
Nothing in the wall yet :(
Nationality Mix
Italy

France

Saudi Arabia

Spain

Germany
Latest Videoss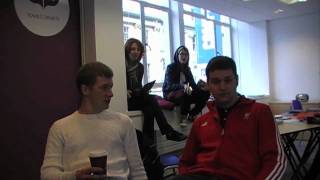 See more
Location
47 North John StreetLiverpool / EnglandUnited Kingdom - L2 6SG
+44 (0) 151 707 0909