About
Our aim is to offer our students a unique learning experience in a friendly international atmosphere. We conduct regular testing and use modern resources, both inside and outside the classroom, to encourage language learning.
See more...
45 Christchurch Rd
Bournemouth / England
UK - BH1 3PA
School Facilities
Computers / Internet Access
Garden / Terrace
Snack Bar / Canteen
Common Room / Lounge
Library
Rate this center
School rate: 5.00
Nationality Mix
25% Germany
22% Italy
22% France
14% Argentina
14% Brazil
Events
Upcoming Events:
Past Events:
Upcoming Events
Didn't happen any event so far
Past Events
Title
Date
Halloween Offer

Book a language course for the months January to April 2017 with us and save the registration fee of 50 GBP. Just quote the discount code RR-02 when making your booking. Only till 30th November!
Like
Vote for this centre as centre of the year.
Key Facts
80
Nº of students (low season)
200
Nº of students (peak season)
Videos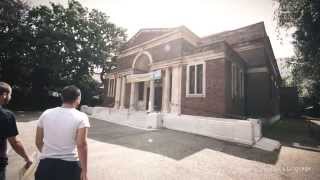 See more
Recommended Pages