Welcome to Atlas Language School
Atlas Language School is a leading English Language School in Dublin who is providing professional language learning in friendly and dynamic environments. At Atlas Language School our mission is to make every day of every student's language travel programme an unforgettable life and learning experience. We provide the highest level of service in each aspect of a student's time with us - their language classes, student support and welfare, accommodation, and social and cultural activity programme.
Atlas Language School's excellent facilities, experienced and attentive staff and comprehensive range of courses make us the number one choice for students looking for a quality language learning and cultural experience in the great city of Dublin or in the (...)
See more...
School Facilities
Common Room / Lounge

Computers / Internet Access

Library

Multimedia Facilities

Self Study Room

Snack Bar / Canteen
What People Say About
Common Room / Lounge (Rate 0.00)
Computers / Internet Access (Rate 0.00)
Library (Rate 0.00)
Multimedia Facilities (Rate 0.00)
Self Study Room (Rate 0.00)
Snack Bar / Canteen (Rate 0.00)
Key Facts
300
Nº of students (low season)
375
Nº of students (peak season)
Wall
Nothing in the wall yet :(
Nationality Mix
Brazil

Mexico

Turkey

Argentina

Japan

North Korea

Others

Taiwan

China

Italy

Saudi Arabia

Chile

Spain

Germany

Bolivia

Mongolia
Latest Videoss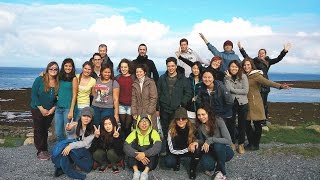 See more
Location
Portobello House, PortobelloDublin / Dublin 2Ireland - D2
(+353 1) 4782845