Top Ten Gap Year Destinations
If you are the one who wants to have lifetime experiences before starting your university or work experience in the adult life or even want to reignite the fire inside. The gap year is the best option for you to take the year off and go wild. Plus, all hard-working students will have time to refresh themselves before returning to the new beginning of their lives.
According to the Association of British Travel Agents (ABTA), there are the top gap year destinations in 2016. We also list adventure, fun and valuable activities that you improve your skill in both working skills and personal skills.
10. India
If you seek to experience exotic, cultural, colourful country, India is one of the countries that you have to visit once in your life. Be inspired by reaching the peak of Mount Kilimanjaro, tap the most historic romantic place at the Taj Mahal and get lost in busy cities like Bomber or New Dali. Volunteer in India is highly recommended because you will see the real India through your eyes and gain happiness and experience from it.
Mount Kilimanjaro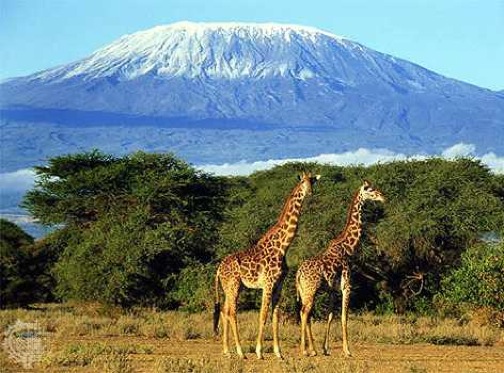 Taj Mahal
9. East Africa
East Africa has forgotten jewels. It becomes popular for gap year travel because of the rich cultural traditions of local people, exotic wildlife in safari and wealth of historical contexts in its regions. Loads of volunteers and jobs are waiting for you.
Lists of jobs and volunteers in Africa
8. Colombia
Forget all the infamous reviews and rumours about Colombia, Colombia is one of the great destination to visit. It is the combination of the astonishing landscape (Sierra Nevada de Santa Marta), rainbow river (Caño Cristaleslao) colourful cities (Bogota city and Cartagena ) and friendly people. Don't question and travel to Colombia to experience all things there. Here are the lists of programmes and activities you can enjoy in Columbia.
Lists of jobs and volunteers in Colombia
Bogota city
Caño Cristaleslao
7. Laos and Cambodia
Laos and Cambodia are the perfect countries for students who want to explore peaceful cities and discover beautiful nature on a budget. Also, both countries have a rich historical story behind which you can discover by many historic sites (including UNESCO World Heritage Site) such as Prasat Preah Vihear, Bayon temple, Angkor Wat, Wat Phou, Khmer temple and Wat Phou. There are hundreds of jobs and volunteers that you can enjoy while living in these friendliest countries of South East Asia.
Lists of jobs and volunteers in Laos
Lists of volunteers in Cambodia
Prasat Preah Vihear
Pha That Luang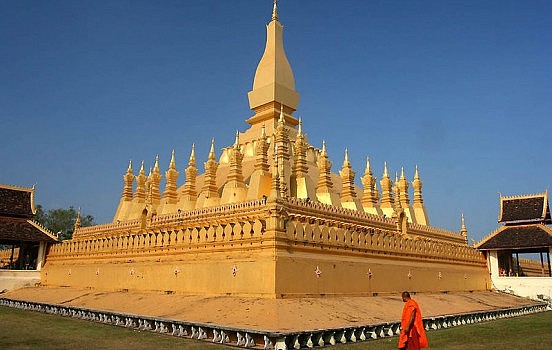 6. New Zealand
New Zeal is a small island country which has spectacular scenery from sheer natural beauty and has numerous adventure activities to do. This is the reasons why New Zealand is one of the top backpacking. There is a plenty of activities that you can do in New Zealand for your gap years such as hospitality and administration.
Lists of jobs and volunteers in New Zealand
5. Vietnam
Vietnam is located in the heart of the South-East Asia. It is the popular route for backpackers around the world. The reason is that it is a peaceful and vibrant place that you can discover every corner with a limited budget. Chilling out in Ho Chi Minh City, buzz out in Ha Noi and adventure at Ha Long Bay.
Lists of jobs and volunteers in Vietnam
Ha Long Bay
Ho Chi Minh City
4. Peru
Peru has varied landscapes such as coastal deserts (Sechura Desert), stunning beaches (Huanchaco), exotic jungles (Peruvian Amazon) and the world-highest mountain outside Asia (Andes mountains). If you are interested in exploring historical and archaeological sites. Peru is the perfect place as it is one of the greatest centres of ancient civilization of the world. There are amazing ancient ruins and archaeological gems like Inca Pisac and Moray.
Lists of jobs and activities in Peru
Huanchaco beach
Andes mountains
3. USA
America is a diverse country. There is a wide-range of options for your trips such as a tour in the concrete jungle like New York City, a cowboy tour in Arizona and Texas, visiting a famous American Indians in Wyoming and Montana or go glamorous in LA etc. Also, you can spend your gap year doing the paid internship in many states in the USA.
Lists of jobs and activities in the USA
New York City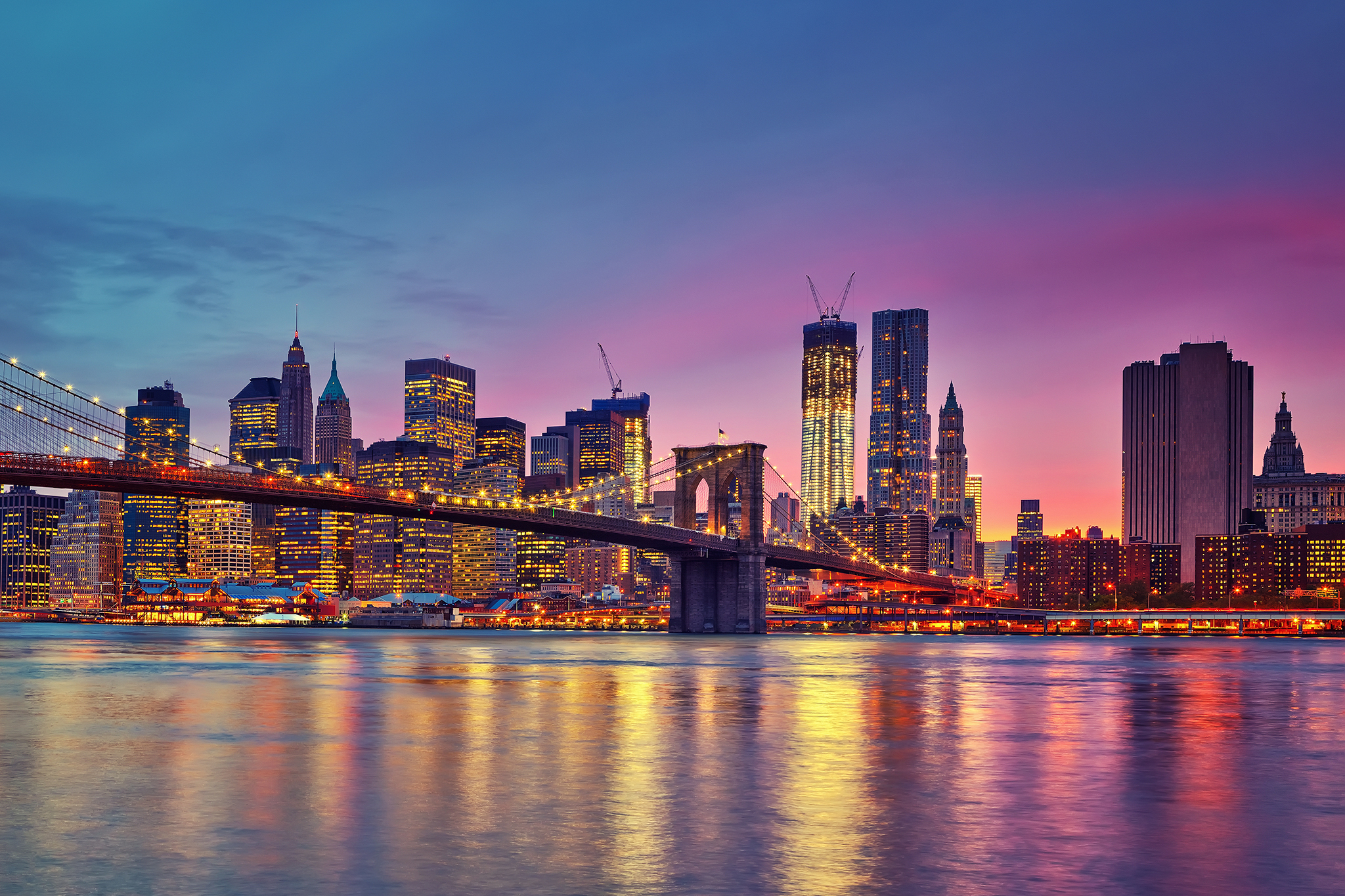 2. Thailand
Thailand is the top destination for tourists around the world and the wonderful place for your gap holiday. From the buzzing capital, Bangkok, the distinct culture, paradise beaches and islands, stunning landscapes, Thailand has plenty to offer: learning cooking Thai cuisine, Thai boxing, diving in the clear sea, relaxing in the friendly village and joining epic parties. The price of all activities, including accommodation, is affordable.
Lists of job and activities in Thailand
Wat Rong Khun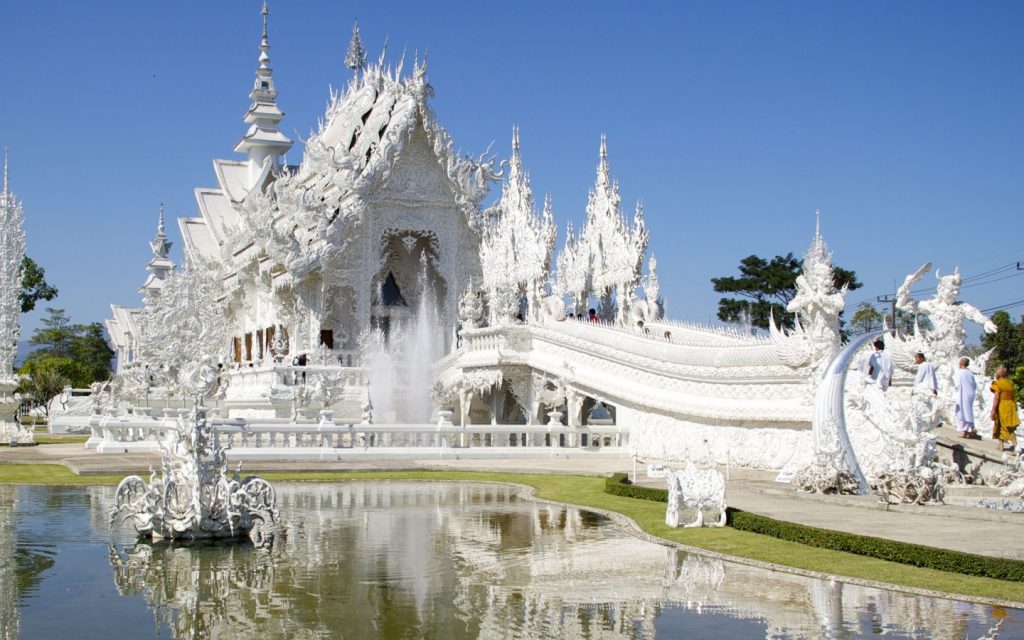 1.Australia
You will gain priceless experience for an entire gap year in Australia. There are full of ultimate adventures such as learning to dive, surf and sail, camping in the distant areas to see the beautiful star in the dark sky, cross the continent to see the massive desert and see wonderful Australia wildlife(cute Koalas and Kangaroo). Perfect and paid jobs are available in many cities in Australia too!
Lists of jobs and activities in Australia
Here are tips for gap year students
Article by Promporm Withayanuphap
---
Back to blog