The 10 Best Cities to Study Abroad in Europe in 2018-2019
Previous
Next
With picturesque settings and classic attractions, Europe has long been a timeless destination for students seeking to study abroad. From learning French in Paris and perfecting your artistic tone in Florence to studying psychology in Prague or sports management in Amsterdam, this diverse continent has enough options to satisfy every student's study abroad dream from the cliché to the ordinary.
More than 50% of U.S. students study abroad in European countries.
Europe is by far the most popular continent for study abroad students from the United States. In fact, according to data from NAFSA: Association of International Educators, more than half of all U.S. students abroad choose countries in Europe as their study abroad destination.
Roughly the same geographic size as the United States, Europe is a sprawling continent home to 50 diverse countries. No matter what your major, budget, or study abroad goal is, you're sure to find a program that suits you in diverse, little Europe. And yet, it can be difficult to know where to start.
Based on the traffic, the number of study abroad program options, and the reviews for each of the cities in Europe, Go Overseas has narrowed down the list. Here are the 10 best cities to study abroad in Europe in 2018-2019 -- based on the data from past students just like you!
1. Barcelona, Spain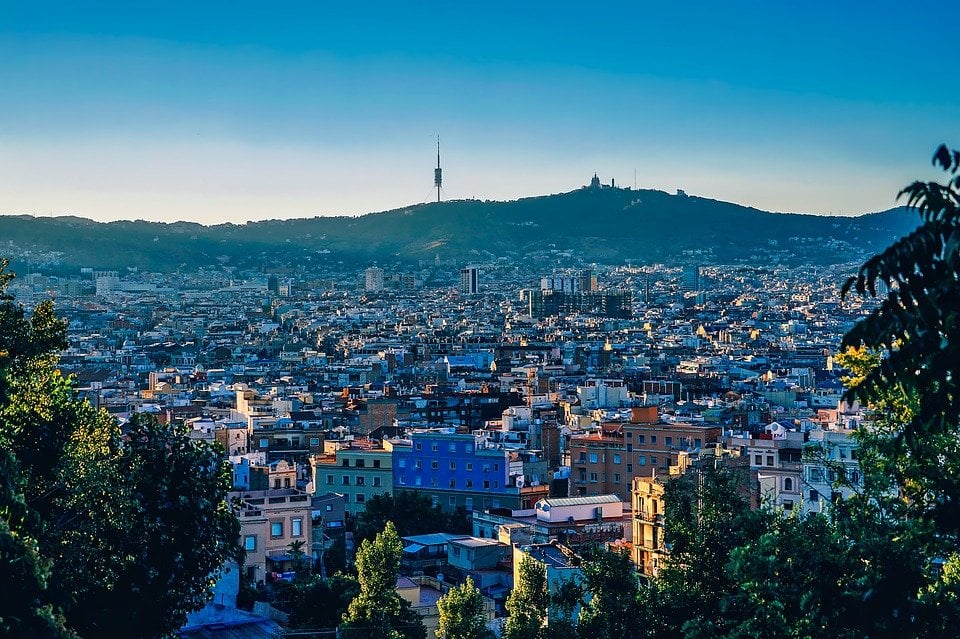 The limelight of Barcelona is mesmerizing for a reason -- this is unarguably one of the most beautiful cities in all of Europe, if not the world. A central pioneering force in molding this spirit was Antoni Gaudí, a Spanish architect who spearheaded Catalan Modernism and marked the city with his profound architectural style. The city is home to seven works by Gaudí that today are prized UNESCO World Heritage sights.
Located in Spain's Northeast, Barcelona is the capital of the Catalonia Province, which has an entirely different feel, culture, and even language than the rest of the country. With warm weather vibes and miles of beaches, the city is one of the most popular destinations for visitors in the entire world. Barcelona is also renowned for its nightlife, and locals will often dine late and party into the wee hours of the morning.
For study abroad students, Barcelona is a solid choice because of the diversity the city offers. As one of the most popular choices for American students, it can also be a good place to make friends with fellow study abroad students, giving you access to thousands of instant travel buddies.
Bonus! If you know you want to study abroad in Spain but Barcelona isn't doing it for you, Madrid is also a popular choice. Not to make your decision process even harder, but here's a whole list of the best cities to study abroad in Spain.
Popular Study Abroad Programs in Barcelona:
Learn more about studying abroad in Barcelona →
2. Lisbon, Portugal
Take a quick peek of the hashtag #Lisbon on Instagram and you'll quickly see: Lisbonis having a moment. Relaxed and colorful, filled with historical sights, warm people and plenty of sunshine, a few days in Portugal's capital city is almost guaranteed to make you fall in love with this country and its charms.
Located on the Tagus River and facing the Atlantic Ocean, Lisbon is the westernmost city in continental Europe. With just more than half a million residents, the city is small enough to retain its friendly atmosphere and be easily navigable on foot.
Street art abounds through the windy, cobblestone streets of downtown Lisbon. History does as well -- once a trading center for the ancient Phoenicians and departure point for the European discovery of the New World, the city's long history is captured in the many museums found here.
As the capital of Portugal, Lisbon attracts students from all across the country, making it a great place to connect with locals who may also be on the lookout for new friends. The low cost of living also makes Portugal an ideal study abroad destination.
Popular Study Abroad Programs in Lisbon:
Learn more about studying abroad in Lisbon →
3. Berlin, Germany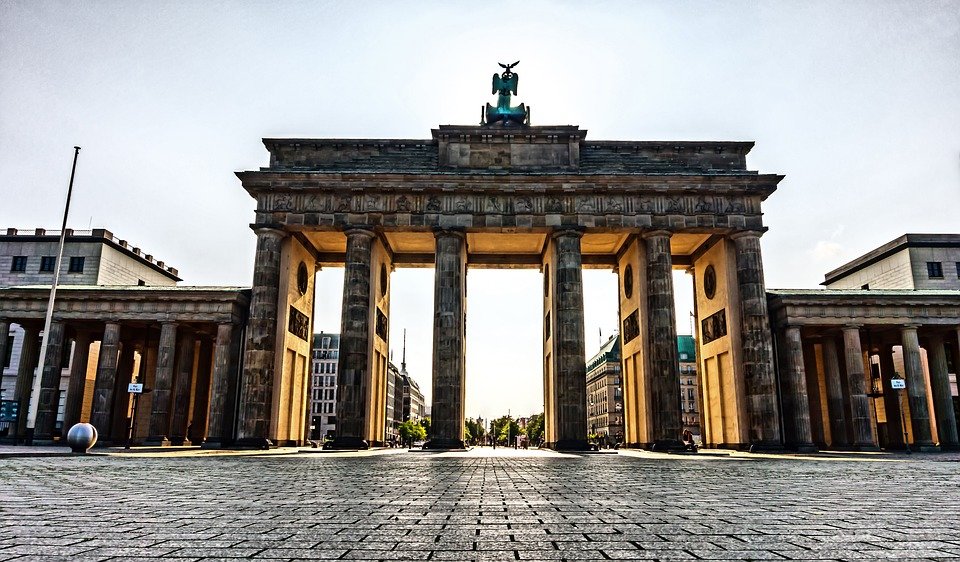 Set foot in Berlin and you'll feel for yourself that the city is buzzing -- buzzing with culture, history and the energy of social change and progress.
With a population of just more than 3 million, Berlin is the second largest city in the European Union. In a city where every square inch is packed with history, unique street art or people ready to party, you'll need to spend (at least) a semester here to truly get the feel of this cosmopolitan capital.
In any history course that covers the 20th century, Berlin is top of mind. With a central role in World War II and the Cold War, the city has been the setting for some of the darkest chapters in modern history, all of which you can explore in the city's numerous museums. And yet, today the city screams with artistic expression and freedom, feelings you'll pick up on as you walk down any street.
Germany is Europe's largest economy and occupies an important place in the political, economic and cultural landscapes of the continent and beyond, making it a great study abroad destination for those who wish to study in a city that makes a global impact.
Bonus! Munich is also really popular as a study abroad destination. If you're on the fence about where to study in Germany, here's an article on the best cities in Germany to choose from.
Popular Study Abroad Programs in Berlin:
Learn more about studying abroad in Berlin →
4. Milan, Italy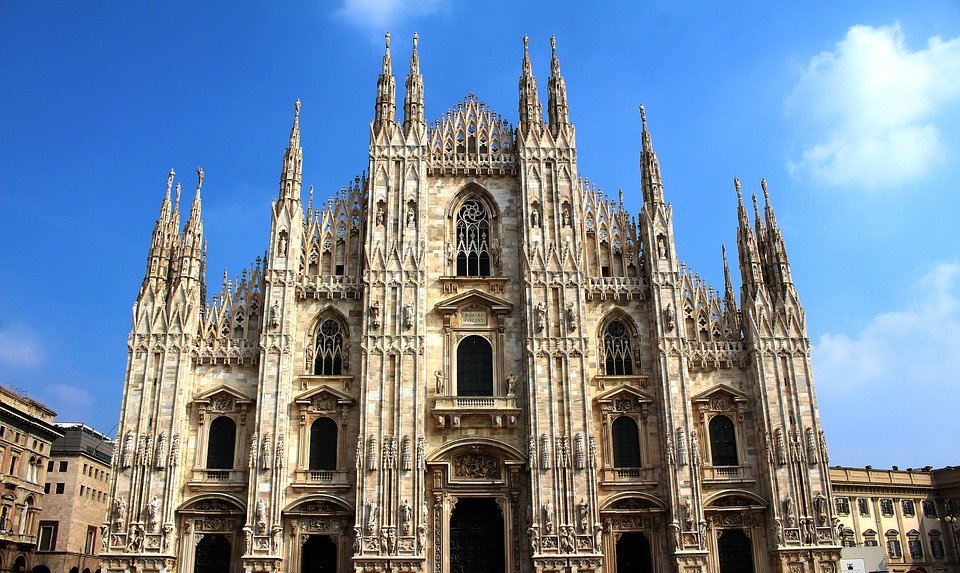 While you might expect to find a city like Rome or Florence on our list of top study abroad destinations (and those are also popular), we're recommending Milan if you're on the fence about which city in Italy to study abroad in.
For starters, by studying in Milan, you'll skip all the crowds of other students who choose those other popular, "traditional" cities in Italy. You can study all of the same subjects, then take a walk past the Duomo or plan a weekend trip to the Dolomite mountains. Based in northern Italy, you can also easily plan weekend trips to Venice or Florence in Italy -- or cities like Bern, Switzerland, and Nice, France if you want to explore further abroad.
Milan is a capital of art, history, culture, and fashion. If any of these subjects draw your attention, you'll find interesting classes to enroll in, and plenty of opportunity outside the classroom to experience these areas first-hand.
Popular Study Abroad Programs in Milan:
Learn more about studying abroad in Milan →
5. Lyon, France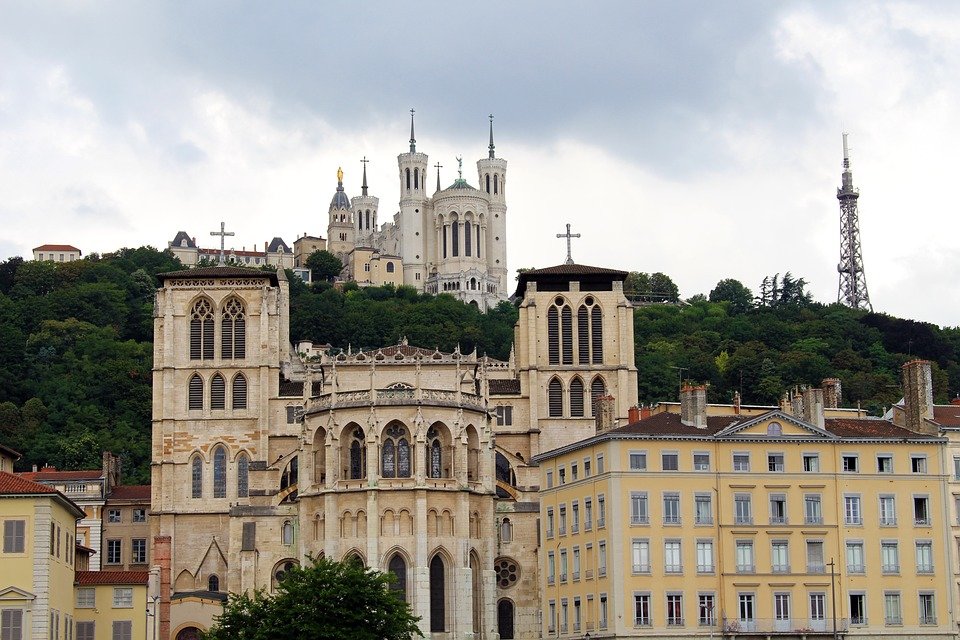 Look beyond the iconic, charmed streets of Paris or the azure coastal views of Nice. When it comes to study abroad in France, Lyon is the top choice for 2018-2019.
Located in the country's Central East not far from the border with Switzerland, Lyon is an enchanting city near the Alps with historic architecture and sweeping mountain views. Technology industries abound within the city, making it the second wealthiest city in the country and a hub for economic opportunities.
Lyon is the third largest city in France and known for its rich gastronomy scene. Sitting at the confluence of two rivers, nature abounds within the city limits, as does history. In fact, the city is a designated UNESCO World Heritage Site.
The fact that Lyon isn't top of mind when it comes to cities in France makes it an ideal -- if less obvious -- choice for study abroad students. The high number of global companies also make it a great base to study technology, science or economics.
Popular Study Abroad Programs in Lyon:
Learn more about studying abroad in Lyon →
6. Prague, Czech Republic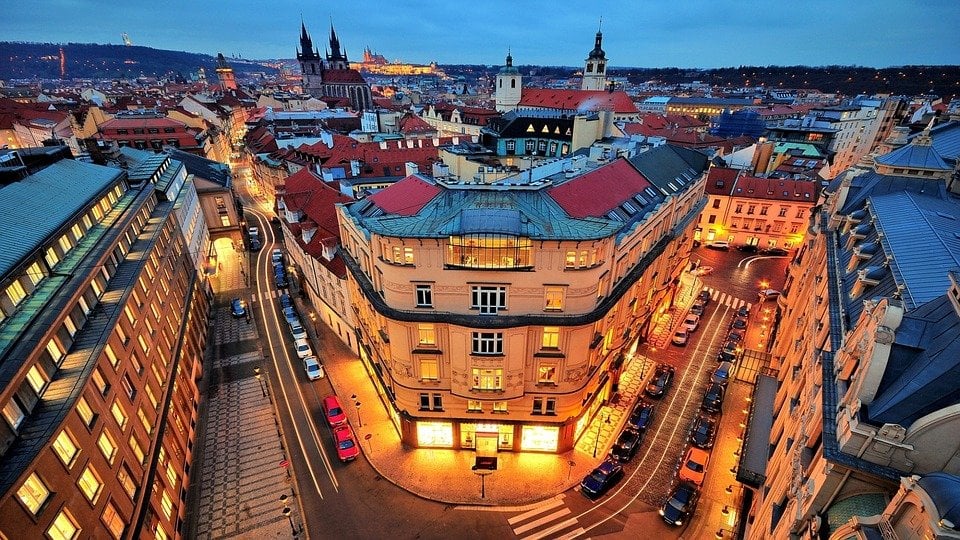 Cities in Western Europe continue to be traditional destinations for study abroad students. However, for those looking to get further off the beaten path, Central Europe is calling. Prague, the capital of the Czech Republic is a particularly popular option.
The capital of one of Europe's newest countries (the Czech Republic was officially established as an independent country in 1993), Prague is home to a budding hipster scene. However, its history is long and varied, reflected in the enchanting, orange rooftops that cover the historic center.
Prague attracts unique minds from across Europe, making it a great melting pot for study abroad students to connect with fellow students from across the globe. The city also has three universities that consistently rank amongst Europe's finest.
An added bonus? The cost of living in Prague is lower than larger capital cities in Europe, meaning you'll have more spare change to spend on beer tastings in the home of the Pilsner.
Popular Study Abroad Programs in Prague:
Learn more about studying abroad in Prague →
7. Cambridge, England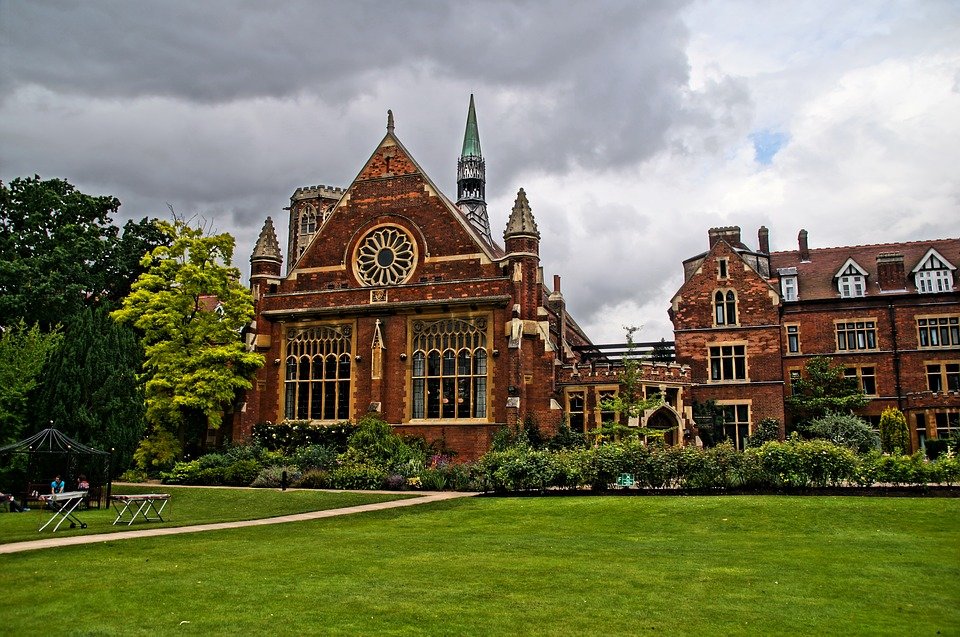 While London is super popular, when it comes to study abroad locations in England, the Go Overseas community thinks Cambridge is the bee's knees.
That's likely because the town is home to University of Cambridge, one of the most prestigious universities in the world. Such notable minds as Charles Darwin, Stephen Hawking, and Jane Goodall have graduated with degrees from here. Courses are known to be demanding and rigorous.
Outside the classroom, students enjoy living in a quaint British village filled with charming brick buildings, historic museums, and marketplaces, all while surrounded by lush, rural countryside. Home to roughly 20,000 students, Cambridge is home to a vibrant social scene, making it an easy destination for making new friends.
With a global reputation, Cambridge is a study abroad destination that will read well on a resume long after your classroom time has come to an end. Since English is the native language, it's also an easy place to find suitable course options in a wide variety of subjects.
Popular Study Abroad Programs in Cambridge:
Learn more about studying abroad in Cambridge →
8. Amsterdam, Netherlands
When one thinks Amsterdam, study abroad may not be the first idea that comes to mind, but trust us -- Holland's capital city is a great destination for academics
True, the beacon of the Netherlands may be infamous for its Red Light District and "coffee shops," but spend a semester here and you'll be able to dive deeper than these shallow stereotypes to discover a local's perspective – one that encapsulates art, a café culture and rich, World War II history.
The Netherlands is not only home to European beauty, Amsterdam is also at the heart of international affairs being home to the International Criminal Court in the Hague and often a site for meetings of the European Union. A semester abroad here will not only illuminate you to the Dutch perspective on life but broaden your horizons to the greater European Union as well.
Amsterdam is a popular choice for study abroad students not only from the United States but from across Europe as well, meaning foreign students have the opportunity to form global connections. Many Dutch students also speak English so making new friends is easier.
Popular Study Abroad Programs in Amsterdam:
Learn more about studying abroad in Amsterdam →
9. Athens, Greece
Ancient ruins. Brilliant blue waters. Stone-washed taverns. Greece is also a common setting for overseas fantasies. When you base yourself in Athens, you're well situated to experience much of what the country has to offer.
When you study abroad in Athens you follow in the footsteps of scholars for the past thousands of years. After all, the likes of Socrates and Plato used the ancient city as a base for their world-changing philosophies. The concepts of "democracy" and "individualism" were also born here.
In the midst of an economic crisis, Athens is struggling more than its fellow capital cities to the west. However, this makes now a unique time period in history to spend time in the city and get to understand the nation's problems from an insider's perspective.
With unprecedented ruins within the city borders, there's no better study abroad destination for students of ancient history, Greek literature or even architecture. As a study abroad student in Athens, your classroom will expand far beyond the walls of the classroom.
Popular Study Abroad Programs in Athens:
Learn more about studying abroad in Athens →
10. Dublin, Ireland
Rolling green hillsides stretch for mile after mile ending only at jagged rocks that lead out to a sparkling sea. It's not hard to understand why they call Ireland 'Emerald Isle'!
Dublin is the capital of Ireland and is a vibrant mix of old meets new as ancient castles sit side-by-side with modern restaurants and shopping centers. Music and beer overflow from rollicking buildings in Dublin as well (meaning there'll be no shortage of options for a study break). The city also makes a great base to explore the relatively compact sites of this island nation.
Go Overseas even thinks Dublin (and Ireland in general) is so great that we even run an annual scholarship giveaway. The 2018 scholarship has closed, but you can sign up to get an email reminder for the 2019 scholarship here.
English is the official language in Ireland, meaning study abroad students in Dublin will have an easy time finding suitable courses in all fields. The city is also known as the startup capital of Europe, making it an interesting place for technology students or those who seek to supplement classroom learning with an internship.
Popular Study Abroad Programs in Dublin:
Learn more about studying abroad in Dublin →
Each year, different cities in Europe are popular for different reasons -- this year's list has some cities you might expect -- and some surprises. No matter which of these cities you choose to study abroad in (or a different city entirely!), you're undoubtedly going to come home with amazing memories and a wider perspective of the world.
By Lauren Salisbury. READ FULL ARTICLE HERE!