Five great places to visit during Christmas time
Like every year Christmas time is arriving so the cities in the world are starting to get decorated with street lights and big Christmas trees. For this reason different people, during the Christmas holidays, have a great time just walking, despite the cold, through the roads and blocks full of street markets. By the way, during this period, some people start to think about their Christmas holidays and very often they don't know where to go. Instead of spending money in visiting famous places like for example New York, London, Rome, a nice idea is to enjoy the characteristics and the unusual Christmas atmosphere that you can find in these places:
Australia: if you don't like so much staying outside with low temperatures, Australia is the best place for you. During the Christmas time it is summer so the temperatures are quite high and, if you want, you can also have a bath in the sea.
Gubbio (Italy): here, in the Umbria region, you can find the biggest Christmas tree of the world. The Gubbio's tree was built in 1981 and it is made up of 720 lights collocated along the slopes of Igino mountain.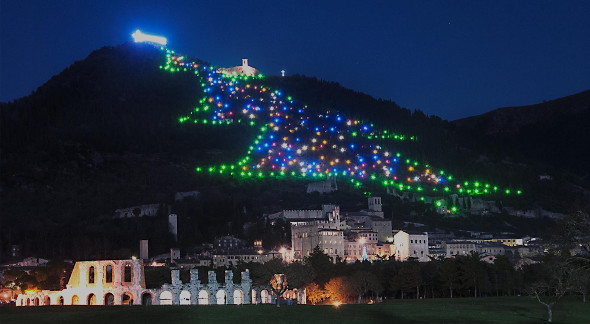 Africa: despite the poverty of this country, during the Christmas time people start to dance and sing until the 25th of December when they have the Christmas' dinner together with their friends and parents. They don't have any lights and decorations on the street, their life is very poor so they need our help. For this reason the Christmas time is an occasion to go there and aid them.
Lapland (Finland): here you can experience an unique stay in a Glass igloo to watch the Northern Lights dance which is a particular and unique natural phenomenon created by the solar eruptions that get in touch with terrestrial magnetic field.
Dubai (Saudi Arabia): during the last day of the year you can observe the most beautiful fireworks of the world from the Atlantis The Palm which is a manmade island with the shape of a palm tree.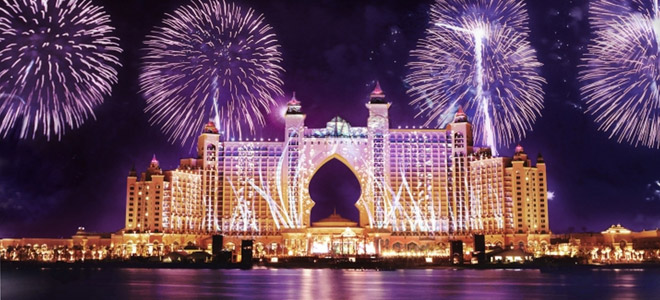 Article written by Riccardo Salvucci https://www.facebook.com/riccardo.salvucci.79?ref=br_rs_WyJrZXl3b3Jkc191c2VycyJd
---
Back to blog