Digital gurus raise their children without screens.
Previous
Next
In Silicon Valley, schools proliferate without tablets or computers and kindergartens where cell phones are prohibited by contract.
Original content is HERE and it was translated from Portuguese. Written by: PABLO GUIMÓN - Palo Alto (Califórnia, EUA) 13 ABR 2019
USE OF CELL PHONES IN MINORS IN THE UNITED STATES
Families where there is at least one child under the age of eight.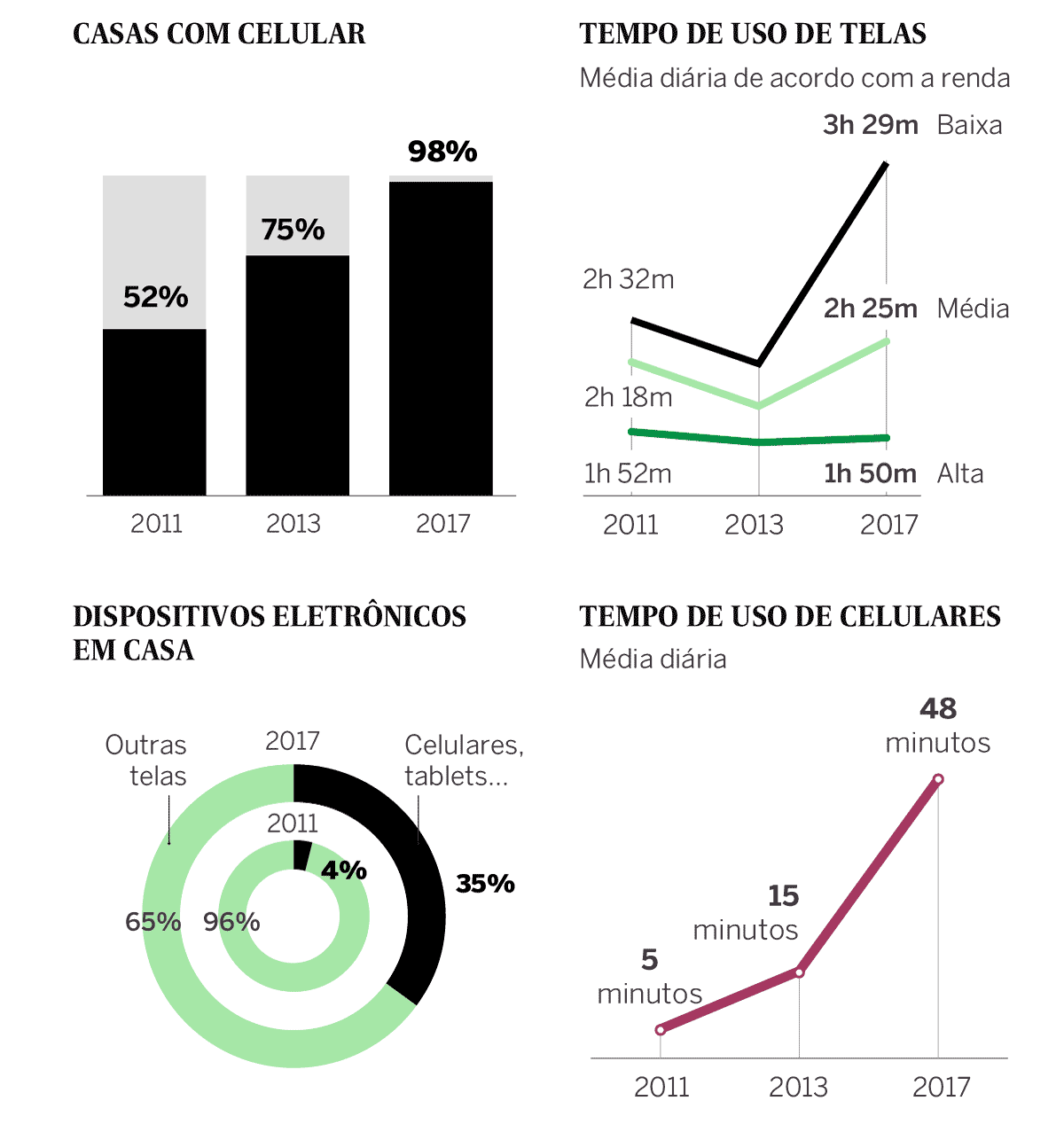 "I COULD NOT CHECK THE PHONE ALL DAY OF MY WORK AND THE CHILDREN COULD NOT LOOK AT THE SCREENS DURING THE TIME THEY WERE WITH ME. IT'S CRAZY "

JANIE MARTINEZ, EXECUTIVE FAMILY NANNY