60 Overseas Travel Tips - Tricks to bag cheap flights, hotels & more - Part 3 (41-60)
We bring you the final part of the 60 Overseas Travel Tips. If you're planning to travel abroad with a limited budget, here are some tips that help you save money on your perfect holiday and still find high-class experiences. By following these suggestions, you might just be able to pull off the perfect, stress-free travel abroad experience.
If you have missed the Part 1, check it here . For the Part 2, you can have a look on it here.
XLI - Get local travel info for free before you go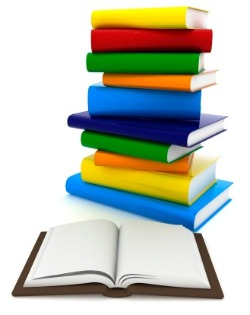 If you plan to explore beyond a trip to the pool, pick your must-sees and transport before you go (see Car Hire Alternatives below).
Forget to do this and you risk shelling out on pricey last-minute trips, or ending up stranded at the hotel.
For ideas, TripAdvisor* has a handy 'things to do' section with reviews of holiday attractions, activities, nightlife and shopping. Travel guidebooks can also offer valuable local knowledge on the go. Instead of buying, try your local library.
If you'll need a phrase book, try the library's language section – basic numbers and phrases such as "How much?" can be a huge help when haggling (see How to Haggle). If you're going to buy a guide or phrase book, use a shopping comparison site – our handy MegaShopBot tool instantly compares the best results, or try eBay*and Amazon* for second hand copies.
XLII - Know your rights if something goes wrong
Our Holiday Rights guide explains all you need to know about delays, cancellations and more. We hope you won't need it but you may want to bookmark it in case it comes in handy.
XLIII - Bag 'free prints' promos for cheap holiday snaps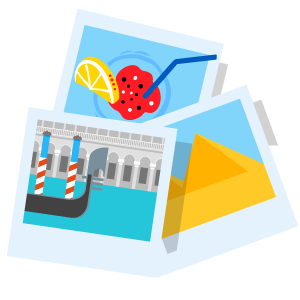 Once you're back, there's a quick trick to grab massive savings on getting holiday snaps turned into glossy photos.
Many photo printing sites offer a set number of free prints to entice new customers. By playing the field, you can use different deals to get loads of holiday snaps printed free, though you'll need to pay delivery.
To help you sort all the top offers at a glance, we've built a Cheap Photo Print Findertool. Just enter the number of prints you're after, the size and the type, and it'll find you the cheapest deal. It also includes 'free prints for newbies' offers.
XLIV - Going outside the EU? Tell your mobile provider
Taking your mobile outside the EU can turn it into a cash assassin in some places, costing as much as £2.50/min to receive a call. Of course, the easiest solution is not to take your phone with you but it is possible to cut the cost if that's not a realistic option.
Many providers have special packages to use abroad, but unless you call to let them know, you won't get 'em.

These packages slash the price of calls, and they're the easiest, no-fuss option, though work best if you'll make few calls. Some are free, others have a daily or monthly fee. Remember to cancel when you're back. See Cheap Mobile and Data Roaming.
Receiving texts is always free worldwide so get friends to text, not call.
XLV - Don't get stung by luggage fees on the way back
Many people jet home from a holiday with more than they took. Yet if you plan to shop, ensure you leave space in your luggage for the return journey when you pack. Forget to do this and you may be forced to pay extra charges to get it all home, or risk having to ditch your sombreros and straw donkeys at the airport.
XLVI - Off to the US? Beware unofficial ESTA sites
Everyone going to the States by air or sea needs to fill out an Electronic System for Travel Authorisation (ESTA) form.
Applications cost $14 each, yet beware googling it. Do this and you may be directed to sites that pretend to be the official web page, and charge an additional fee to process your application. More details in 60 seconds on copycat websites.

Always apply via the official ESTA web page. See the ESTA guide for full info, including renewal help and safety tips.
XLVII - Hidden loophole gets up to 60% off posh hotels
Giant US site Priceline* flogs posh hotel rooms at colossal discounts, and it's especially strong for US hotels.
On Martin's own US trip he got even better than 60% off. He got a nice hotel for 63% of the comparison sites' cheapest price, but even he was beaten by one MoneySaver who got the Times Square Sheraton for £55/night rather than the listed £200.
It's all about Priceline's "name your own price" function, where you pick a city area and star level, name your price and see if any hotels accept it. Of course the aim's to find the minimum acceptable price, so start low, then keep raising your bid till it's accepted – but you can ONLY bid once a day.
There are also techniques to get more bids per day, including bidding with a partner, or adding more areas of a city. See the Priceline Hotel Bidding guide for full help.
XLVIII - Max Avios points for flights 'n' more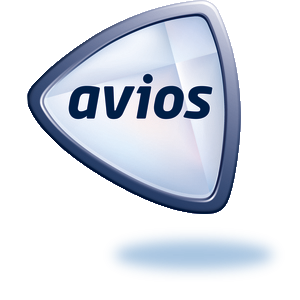 Avios is the points scheme formed from Air Miles and BA Miles in 2011 – you can use it to grab flights, upgrades and more (you still need to pay taxes and charges).
Many mistake it for a frequent flyer scheme. It's actually a points scheme like Nectar and Clubcard, and there are loads of different ways to earn them – in Shell, Tesco and by spending on credit cards.
Unlike the old Air Miles system, Avios charges passengers taxes and fees on flights. But it has some benefits over its predecessor. Avios customers can book one-way and 'open-jaw' tickets – eg, London to Vegas, then LA to London – and can use points to upgrade cabin class. We've a full list of tips in Ways to Boost and Max Avios.
XLIX - Asked to pay in pounds or euros? Say euros
Many overseas banks or shops ask this, especially in Spanish tourist resorts. If you choose pounds then the retailer does the currency conversion – rates are often poor compared to letting your card do it (by choosing the local currency), although things are closer than they used to be.
If you've a top overseas card, always opt for the local currency as your card does the exchange and it's unbeatable.
If you don't, it's touch and go, but it's still safer to go with euros, as the vendor can set its own rate if it wishes, which will usually be worse than the credit card rate. See Martin's blog: Using plastic overseas? Always pay in euros.
L - Try hostels for cheap accommodation
Don't think hostels automatically mean dorm bunks. Many offer singles, twins and doubles, and they can offer massive savings over hotel prices.
While a few may be squalid, many are clean and friendly, even offering free internet access and breakfast. In the UK, Youth Hostel Association (YHA) and Hostelling Scotland properties include fabulous castles and mansions.
To check out prices and availability, use Hostelbookers.com* and Hostelworld*, both of which give hostels a percentage rating based on visitors' experiences. To read more reviews from past hostel guests and compare prices, try Hostelz.com.
LI - Make your own travel-size toiletries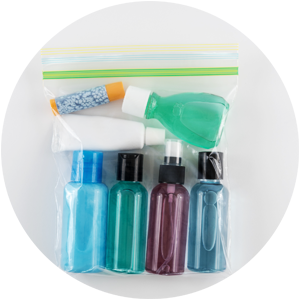 Travel-size lotions and potions can be pricey. Retailers know they're convenience goods and charge accordingly – but you don't have to pay through the nose to smell like a rose.
When we checked, a 75ml travel size Sanctuary body lotion was £2.50 in Boots, or £3.33 per 100ml. Yet the full-size version worked out at £2.60 per 100ml, a third cheaper if you'd buy a full bottle anyway.
So instead of buying pricey travel size versions, grab some small empty bottles, then wash and dry them carefully. Then just fill 'em up from your everyday toiletries (this is where complimentary mini-toiletry bottles from previous hotel stays come in handy).
LII - Driving in Europe? Check insurance, breakdown and road rules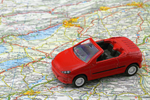 It's easy to get caught up in the excitement of planning an overseas road trip, yet forget these tips and your dream drive may look more like a Mad Max outtake.
Here are our top tips:
Car insurance. Most comprehensive or third party, fire and theft policies become third party outside the UK. They'll pay if you damage another car but not your own, and there's no cover if your car's stolen abroad.

You may need to notify your insurer of your trip, so check your policy or call to confirm. See Cheap Car Insurance.

Breakdown cover. Go outside the UK and often your breakdown cover isn't valid. Check and if it's not, you can either upgrade to a European policy or buy special one-off temporary cover. See Cheap Breakdown Cover.

Driving rules. Check country-by-country driving regulations on the AA website to ensure you're familiar with local rules before you go.

Do a maintenance check. Do all maintenance before you go, and ensure you've got manuals and the numbers to call if your vehicle breaks down.
LIII - Don't waste cash on energy while you're away
Don't just turn off the biggies like lighting and heating before a big trip – also ensure you remember to turn off any TVs and gadgets on standby too.
Many devices draw power when plugged in and not in use, so turn switches off at the wall if you can. See the Energy Mythbusting guide for more tips.
If you know you'll forget to switch off unused appliances, set a reminder on your phone for 10 minutes before you leave. It's also worth noting in winter you'll still need water to go through pipes at a minimal temperature, or you risk burst pipes.
LIV - Compare travel meds prices to get 'em for less
If you're jetting abroad, ensure you're vaccinated against any nasties before you go. Your local GP will offer some vaccinations for free, but others can cost around £50. Some even require more than one dose, meaning costs shoot up quickly.
To find out which you need, the NHS Fit For Travel website has a handy country-by-country guide, while the NHS Choices site lists which vaccinations are free and which cost.
If you need to pay for travel meds, NHS prescription prices are fixed, but pharmacies can set their own for private prescriptions. These are given when you want a drug not covered by the NHS in your region, such as Malarone, which prevents malaria.
Costs can vary hugely. A few to try are Superdrug, Asda, Lloyds Pharmacy, Tesco*and Boots*. Find the full list plus more tips in the Medicine Savings guide.
LV - Check big excursion ticket prices before you go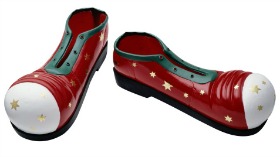 Whether it's Disney, Universal Studios, a balloon trip or an aqua park, search early doors to see if there are web vouchers or cheap tickets. Specialist ticket agents can undercut buying direct, so use the theme park's own prices as a benchmark to beat.
For full details see our Cheap Disney Tickets guide.
LVI - Use a free app to keep track of your travel plans
If you're planning a big trip, don't just let a mass of disorganised booking confirmation emails pile up. These could include car hire, flights, accommodation, travel cash pickup, pet kennels, transfers and more. Fail to keep track and you risk a nightmare finding it all before you go – or worse, forgetting 'em altogether.
If you have a smartphone, you can download the handy app TripIt – available free on iTunes and Google Play. Simply forward all your confirmation emails to it and it'll automatically sort them into a smart itinerary. You can also try Remember The Milk– free on iPhone, Android and Blackberry – which helps organise travel to-do lists.
Other tips:
Create a separate folder for crucial booking info
An easy trick to keep on top of travel booking details is to set up a separate folder in your email inbox with a memorable title ("Thailand 2016" is better than "New folder"). Drag and drop booking confirmation emails in as soon as they arrive. Give it a quick check before you leave to make sure you've got all the key info.
Print essential docs before you go
Some bookings will need printouts on arrival, such as airport transfer vouchers. Forget these and you risk having to pay to use printing facilities at the airport, or face problems on arrival. So print them in good time and store them safely with your passport.
LVII - Nab cheap France day returns for under £25
If you're hopping across the Channel, it's often possible to get super-cheap day returns for under £25, sometimes even with a free case of wine thrown in. You can even swap £10 in Tesco Clubcard vouchers for £30 in Eurotunnel* vouchers.
LVIII - Driving to France? Check if you need this sticker to avoid £100+ fine
If you're driving through Paris, Lyon or Grenoble, new rules mean you're likely to need an emissions sticker to avoid risking a £100+ fine.
The three cities have introduced the Crit'Air scheme to tackle pollution, which means if you're driving through certain environmental zones during restricted times (which can be subject to change depending on that day's pollution) you'll have to have a sticker on your window.
The stickers cost €4.80 (about £4) and are colour-coded depending on emissions, but some vehicles are excluded from the scheme and so can't be driven where there are restrictions, including cars registered before 1997, motorbikes and scooters registered before June 2000 and trucks and buses registered before 2001.
Here's how to apply for the sticker (known as a vignette):
Check your emissions on the RAC website.

Go to the French Environment Ministry website to see which sticker/vignette you can apply for. Only use this official site, don't get caught out by a shyster sitewhich is likely to charge more.

Fill in the online order form – you'll need your licence plate number, date of first registration, fuel and vehicle type, serial number (VIN), a digital copy of vehicle registration documents, name and address and payment details.
This is the only way to apply for a sticker – you can't apply once you're in France – and it can take up to 30 days to arrive so get it well before your holiday.
LIX - Consider car hire alternatives
Before you book car hire for your hols, don't forget to consider the alternatives. Unnecessary car hire can be an expensive, unused hindrance.
Car swaps, public transport and even taking your own car may work out cheaper for some destinations. Go through this checklist first:
Look into public transport. In Florida or LA, pretty much everyone needs a car for the huge city distances. But in New York you can't park anywhere, so the subway wins. Many European cities have great public transport, so always check.

Check taxi prices. If you plan to spend most of your time topping up your tan rather than travelling, a few taxi rides may be cheaper. International taxi fare calculator Holiday Taxis* gives an estimate of what journeys might cost.

Take your own car. If venturing onto Europe's winding roads, it may be possible to take your own car. All UK car insurance policies automatically provide the correct minimum cover required by law in all EU countries, but check if the full cover extends to Europe as well.
LX - Add your travel tips on the forum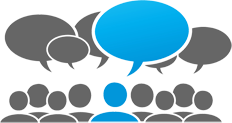 The Overseas Holidays and Travel Planning forum board is a great place to share your travel experiences with others. Whether you want to natter about MoneySaving in Las Vegas, What to do near Calais or tips on Singles' holidays, it's well worth a visit. Plus share your tips in the 50 Travel Tips discussion.
By Rose and edited by Steve N
From moneysavingexpert.com
---
Back to blog