60 Overseas Travel Tips - Tricks to bag cheap flights, hotels & more - Part 2 (21-40)
If you're planning to travel abroad with a limited budget, here are some tips that help you save money on your perfect holiday and still find high-class experiences.
In part 1, we talked about travel abroad tips and hacks to get the cheap flights that make your travel easier and cheaper (Part 1 here ). This part focuses on amazing money-saving tips, particularly in a preparing and packing stage that helps you get ready for your perfect trip.
Part 2 :
XXI - Wear your luggage!
If you're flying with a budget airline and want to stow luggage in the hold, expect to pay a hefty whack. Plus the weight allowance for budget airlines can be lower than elsewhere, at roughly 15kg to 20kg. Yet there are nifty ways to get round this.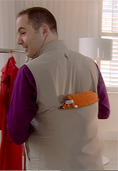 Most airlines will give you a free 10kg hand luggage allowance (except Thomson, which only gives you 5kg). It's amazing what you can fit in – use your home scales to help.
To minimise weight, wear your heaviest clothes and shoes. If you're near the weight limit, put heavy gear in your pockets, then stow your jacket under your seat on the plane.
Another option is a specialist big-pocket jacket. One popular with forumites was the Rufus Roo, but unfortunately it's no longer available.
Instead, you could try to look out for any jacket with a poacher's pocket – a deep lower pocket at the back where hunters keep game. These are common at outdoor or survivalist stores, but eBay and Amazon may sell them cheaper so try searching for terms like 'survival vest' to see if there's something suitable for all your travel essentials.
XXII - Always turn your sun cream bottles around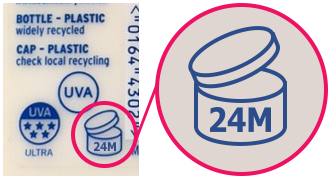 That's right... simply turn your old sun cream bottles around and you should spot a little number on the back which could save you big.
Many automatically buy sun lotion every time they jet off, but there's often no need to shell out – open bottles can still be effective for up to two years. The number you should find on the back of the bottle is a period after opening (PAO) number, which tells you how long you can keep using it for.
It'll normally look like a tub with an open lid and a number next to it (eg, 12 or 24) – that's the number of months after opening during which it should be OK to use.
The British Skin Foundation says: "Sun tan lotions may, given time, start to separate and become less effective, so it's always worth noting down on the bottle when it was first opened."
It also recommends storing your sun lotion in a cool, dark place, and avoiding leaving it in direct sunlight.
It's worth noting the PAO number isn't the same thing as the best before date, so check that too. The British Skin Foundation says you should always throw away sun cream which has passed its best before date.
XXIII - Package holidays can undercut DIY bookings and you get protection if things go wrong
The internet's great for flights or DIY city breaks. But if you're going away specifically for seven, 10 or 14 days to a traditional holiday destination, then good old-fashioned package holidays can often come up trumps.

A package holiday is an all-in-one, where the tour operator provides flights, connections and accommodation for one price. They're best suited for standard breaks of standard length. So if it's a traditional holiday destination like Florida or Crete, it's worth checking to see if you can get a package for less than the DIY route.
When to book. Massive savings are possible in the late market, which are deals done within eight weeks of travel, yet of course there's restricted choice & you may need to be flexible. So if you need special facilities (eg, for families) you're going to have to book now and try to cut prices down.

How to cut prices. Tour operators make holidays while travel agents sell 'em. Therefore, many big tour operators' holidays are sold by multiple agents. If you're booking one, once you've found a specific deal, try calling up different agents and getting your haggle on to see if they can beat the price. You could save around 5% more. See Cheap Package Holidays.
Package holidays also usually have added ATOL and ABTA consumer protection (though always check when you book).
XXIV - Get ATOL protection by booking flights + hotel or car hire
Package holidays have long been protected under the ATOL scheme, so if something goes wrong you get your money back or help getting home.
Yet it's often forgotten that if you book a flight, plus a separate hotel or car hire together (or on two consecutive days) from the same travel website then you'll get ATOL protection too.
Once you've booked your trip you'll get an ATOL certificate – keep it safe as you'll need it if anything goes wrong.
XXV - Dress kids in bright colours to stop you losing 'em at the airport
If you have kids (or you've ever seen Home Alone), you'll know what a nightmare it is to keep an eye on them in crowded places – especially if you're hurrying to catch a plane or transfer. So one way to keep tabs on the tiddlers is to dress them so they'll stick out like a sore thumb.
MSE Andrea uses this trick every time she goes away with her family.
I pop my kids in bright coloured hats or clothes with spots on so they stand out when we're travelling. We also take a photo of them on our phones in what they're wearing before they leave. If they get lost, we can show someone the photo – much easier than describing them.
Check out more, ahem, bright ideas in the Tips to keep kids safe when travellingdiscussion.
XXVI - Turn off mobile 3G/4G and data roaming to avoid shock charges
New rules which came in on 15 June mean that the cost of using your mobile phone in most parts of Europe have been slashed. See our 10 things you need to know about 'free' EU mobile roaming news story for full info.
Outside the EU, providers are free to charge what they like – some as much as £8/MB – so if you're not careful, using the web abroad could rack up an eye-watering bill.
The most sensible plan is to turn your phone off completely (or put it in 'airplane' mode) while you're on holiday abroad. If you can't, there are ways to slash costs, including data-roaming add-ons, free Wi-Fi hotspots abroad, and even switching your Sim. See the Cheap Mobile and Data Roaming guide.
XXVII - Before booking, check entry requirements and ensure your destination is safe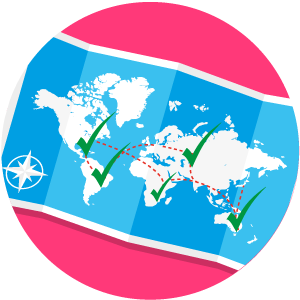 Many non-EU countries specify entry requirements. Some countries offer visas on arrival, others require visas in advance – sometimes a costly and lengthy process. If you're heading to the USA, you may be eligible for the ESTA visa-waiver scheme – though you'll still need to pay and hold a 'chipped' passport. For more, read the ESTA guide.
Besides keeping yourself out of harm's way, it's also important to check if your destination is considered safe to ensure your holiday is covered. Many travel insurance providers will refuse to pay out for issues – including cancellations – at destinations that have been declared unsafe to visit.
To check entry requirements, destination safety and other information, refer to the Government's foreign travel advice.
XXVIII - Ensure your passport's valid and in good condition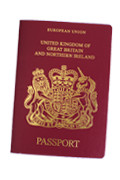 If you're jetting off, remember to check your passport's expiry date before you book. Some countries demand your passport's valid for at least six months from arrival. Likewise, if your passport's worse for wear, some countries may refuse you entry. Check the Government's foreign travel advice before you go.
Renew your passport in plenty of time and it'll save the hassle and extra cash needed for an urgent trip to the passport office. A standard adult passport is £72.50 if you get it send by post and can take three weeks to get back. Yet leave this until the very last minute and you risk having to pay £128 for its premium service.
To renew yours, go to Gov.uk. Don't just google it – we've had reports of some being caught out by unofficial websites which charge extra, so always use the official Gov.uk link above to ensure you aren't caught out by a shyster site. Full help in 60 seconds on passport renewal.
Always double-check everyone has their passport before you leave (not when you're halfway down the motorway!).
XXIX - Pay the right way for extra protection
If your flights or package hols cost over £100, pay by credit card to nab extra protection. This is because when the transaction's over £100, Section 75 of the Consumer Credit Act means the card company's equally liable if owt goes wrong.
This means if the airline goes bust and you've booked directly with it, you can at least get your money back from the card company. Always pay your card off in full at the end of the month so you're not charged interest. See the full Section 75 Refunds guide.
More info:
Watch out for travel exceptions, including booking via a travel agent
Bizarrely, if you're booking flights, Section 75 only covers you if each individualticket comes to over £100. So if a couple bought two flights at £75 each, even though the transaction would be over £100, they wouldn't be covered. Plus if you aren't the primary cardholder and book your flight on an additional card, you won't be covered.
Another exception's if you buy a flight via a travel agent. Even if over £100, Section 75 doesn't cover you here. Because you pay the travel agent, not the airline, the card company doesn't have a direct relationship with the supplier, so isn't considered liable.
Debit card payments get some protection too
If you're paying by debit card, there's also valuable hidden protection that means you may be able to get your money back if something goes wrong. It's called chargeback, and applies to most debit and charge cards, as well as Visa, Mastercard and Amex credit cards – though it isn't a legal requirement. See the Chargeback guide for info.
XXX - Beat budget airline check-in fees
Sadly, budget airlines can charge up to an eye-watering £100 per person, per return, just to check in at the airport. So do this free online first. See the Beat Budget Airline Charges guide for more tricks to avoid check-in fees.
XXXI - Always book car hire BEFORE you go

Holiday car hire can save a hefty whack on taxis to and from the airport. If you're going to need it (see below for alternatives), book the right way to grab it as cheaply as possible.
There's one golden rule to remember:
The earlier you book car hire, the more you'll usually save.
You can find full details of current deals and tips 'n' tricks in the Cheap Car Hireguide. Here are the key points:
Work out what you need. There's often a mass of costly add-ons on offer, including air-con, sat-navs and extra drivers. Before you book, work out what you need and ditch the rest.

Quickly compare quotes. Next, take the legwork out of your search by using the right comparison sites to grab the most quotes in the least time. Our top picks are Skyscanner*, TravelSupermarket*, Carrentals* and Kayak*.

Check for extra discounts. See if you can squash the price further via fly-drive package deals, cashback, specialist travel brokers and online vouchers.
It's important to note that if you are planning on booking a car, you'll need to get a code from the DVLA before you go. It's part of the new Share Driving Licence online service which you can read more about on Gov.uk. You'll need to get the code in advance but bear in mind it expires after 21 days.
XXXII - Uncover secret bargains on 5* hotels
The secret hotel section at Lastminute.com* has bargains on four and five-star hotels worldwide (including London), because you only know the description and star rating before you pay. This can mean rock-bottom prices for classy establishments.
Yet often you can cut and paste key phrases into Google to discover which hotel it is. Once you know the hotel's identity, check reviews on TripAdvisor* and whether it's really a bargain compared to what you can get on the top comparison sites. See Secret Hotels for how. Some inspiration from MoneySavers:
I booked the 5* Grange St. Paul's Hotel in London for £109 (rack rate £215). OH YEAH BABY.
I booked the Hilton London Paddington for £69 for a double room. I had a look on the Hilton website and the equivalent cost would be £205 – bargain!
XXXIII - Driving abroad? Check if your UK licence is valid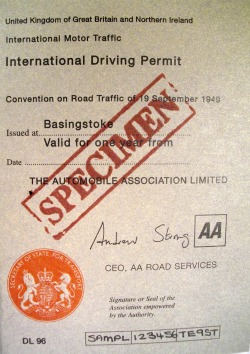 A UK driving licence is accepted throughout the EU, but if you're planning a road trip further afield, check if you'll need an International Driving Permit (IDP).
An IDP is required or recommended in about 140 countries, including the USA, Thailand and India. Drive without one where it's needed and you risk trouble with the authorities, and may be refused a hire car.
It's in booklet format and there are two types, known as the 1926 and 1949 Conventions (they're the same price). Which you'll need depends on where you're off to.
Beware websites selling 'international driving licences' – these aren't legally recognised documents so don't get caught out.
See the Is Your Driving Licence Valid? guide for full details.
XXXIV - Book a cheap package just for the flight
Scheduled flights to tourist places, such as Orlando and Sri Lanka, can be silly money, yet packages there can sometimes come in much cheaper.
If you only need the flight, check if there's a cheaper package holiday, then grab it but DON'T stay in the hotel.

Martin once helped a friend book a £300 Sri Lanka holiday for the flight when the cheapest scheduled deal was £1,000+. See the Cheap Package Holidays guide.
XXXV - Check if you can save by splitting your ticket
It's easy to search for flights from A to B but don't assume it's the cheapest way. It's commonly associated with trains (see TicketySplit and our Cheap Train Ticketsguide) but it can work with flights too, if you're willing to do the research.
Use multi-destination options on screen scrapers mentioned above (top picks are Kayak*, Skyscanner* and Momondo*) to see if you can save by flying to one airport and returning from another.
Open-jaw tickets – for example (London Heathrow to Los Angeles and San Francisco to London Heathrow) may be cheaper than bog-standard returns. They can also eliminate the need for backtracking if you plan to visit more than one city. For more flight tricks, see the Cheap Flights guide.
XXXVI - Don't assume a pricier sun lotion is safer – you can get it from as little as £1
Sun lotion can cost up to a whopping £25 for a 200ml bottle on the high street. Yet it's possible to grab sun lotion for a quid in pound shops. We've found some great products for a £1 each, when they usually retail at £6-£12. Plus, skin care experts say they check out on skin safety.
Try using Mysupermarket* to quickly compare the price of sun cream in the big supermarkets, plus Boots and Superdrug.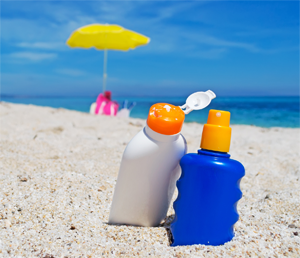 The British Skin Foundation told us: "When choosing a sunscreen, rather than price or retailer, the two most important factors to look out for are its SPF and UVA rating.
"Firstly SPF, or sun protection factor, is the level of protection sunscreen gives against UVB radiation, the type that causes sunburn. This is usually on the front of the product. We recommend choosing one at SPF 30 or higher.
"Secondly, check the UVA rating, which tends to be on the back. It may be a circle with UVA inside it, or star rating from zero to five. Ideally, aim for four or five stars."
XXXVII - Beware car hire firms' pricey excess insurance
If you're hiring a car, hopefully the closest you'll come to crashing is post-holiday ice-cream withdrawal. But if the worst happens, bear in mind that while there's some cover for hire car damage, there's usually a big problem:
Check the 'excess' – the amount which you'll pay towards any claim. If it's high (£500ish), any scratches or minor damage will be expensive.
To get round this, hire firms try to flog costly excess insurance at pick-up. This is usually a costly extra at about £20+ a day, especially with cheap hire companies, as often their profits come from the insurance.

Yet it's possible to grab cheap excess insurance for less than £2 a day via comparison site Money Maxim*. See full Cheapest Excess Insurance info.
XXXVIII - Always book cheap airport parking
Airports often make more from parking and shopping than planes. Leave the car there without booking first and you risk sky-high rates, so don't just turn up. Booking first, even on the day, could save money.
See the Cheap Airport Parking guide for the full technique, plus safety tips, how to snaffle hidden local discounts and more.
XXXIX - Posh villas and apartments can cost £1,000 less than posh hotels

If you don't fancy battling for a sun-lounger each morning, villas offer space for large groups of friends, or families with kids who need to let off steam.
As a rule of thumb, the larger the group, the bigger the per-person saving, so they're great if there's a party of you going. When we checked, we found a three-bedroom villa in Malaga priced at £352 for a week's stay in mid-August, compared with a nearby hotel costing £1,420.
Direct booking sites let you quickly search for holiday rentals. Our top picks are HomeAway.co.uk* for global reach, Clickstay* for easy payments and TripAdvisor*for search. Be careful how you pay. You book directly with an owner, so there's less protection. Plus check it's not a fake villa – see Cheap Holiday Rentals for safety tips.
Alternatively, you can rent out whole villas or apartments or just a room in people's homes on Airbnb. The idea is hosts put you up in their spare room or rent out their whole home to earn cash on the side. You can stay everywhere from swanky LA lofts to houseboats in Paris, and it's a great way to meet locals.
XL - Avoid the 'perfect trip' trap
For many of us, a holiday's an invaluable way to relax and unwind – or gear up and party. Yet before you splash out, remember, the holiday industry is a beacon of commerciality. Travel marketing is honed to make you spend more and more, using emotive language such as "precious moments" and "magical memories". Don't be sucked in.
Too many plan a dream holiday, then only consider later how they'll actually pay for it. That's a sure-fire way to end up disappointed or broke.
Instead, ask "what can I afford to spend?" then work out how to have the best trip within that budget. A holiday lasts a week or so – don't ruin the rest of the year for it.
Use the free Budget Planner tool to help plan. If you're saving for the trip, the Boost Your Income guide's crammed with tips to make extra cash.
By Rose and edited by Steve N
From moneysavingexpert.com
---
Back to blog