51 TO 75 OF 100 THINGS TO DO IN FRANCE
Things to do in France: 51 to 75
Our new website partner RV Road Trip has sent us this amazing article that will make you think twice before choosing another destination which is not France :)
The country of France is literally filled with medieval cities, alpine villages, and glorious beaches. Vineyards and wines make it world famous, as do the many classical museums and monuments. Ancient caves with prehistoric drawings, theatres and palaces, art galleries and eclectic villages – there is something for everyone in this amazing country!
51. Musée de la Résistance et de la Déportation
https://pixabay.com/en/chainlink-fence-metal-wire-690503/
This is a historical museum set over 20 halls, and housing a collection of themes such as Nazism, Vichy and the Occupation, Resistance and the Repression, deportation and genocide of the Jews.
Also, here you will find small art museum, in just two rooms, containing paintings and drawings, and some sculptures which were done by prisoners.
The centre is considered to be important because of the archives and documentation which is held there.
You should allow a half day to see this.
52. Zoo de La Flèche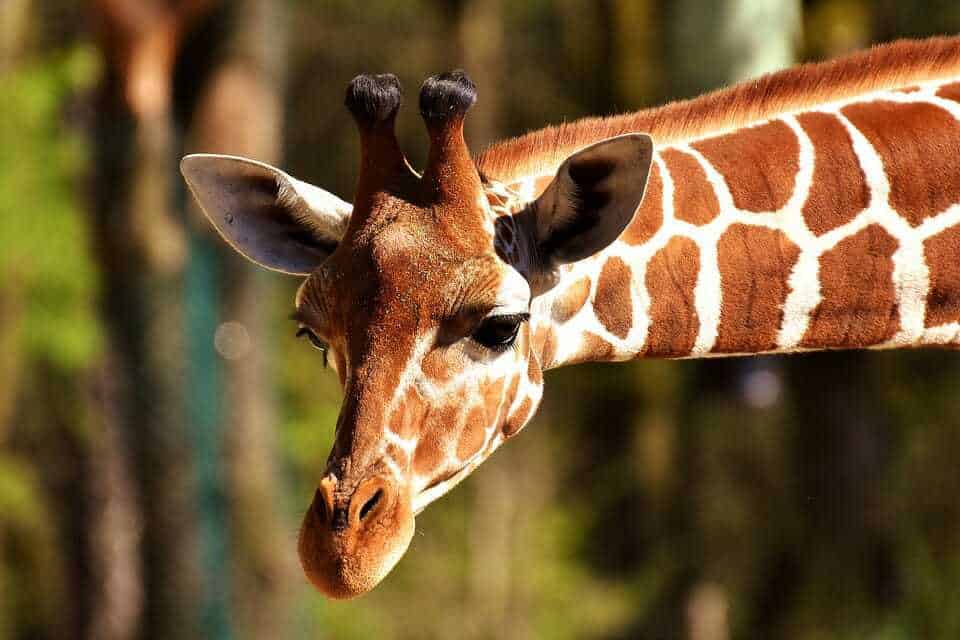 This zoo is set on 35 acres and was opened in 1946. It is home to over 1200 animals of 120 different species.
The zoo is a member of EAZA (European Association of Zoos and Aquaria).
You will be able to seethe animals in natural environments and settings.
Plan to spend a full day there, you will find cafes where you can buy snacks and drinks.
53. Stay at the Rufuge du Goûter
If mountaineering is what you like, then this is one for the books! Provided you are in good physical shape, you should hire a mountain guide to take you up Mt. Blanc. At 4,807, this is the highest peak in Europe. You should allow two days for this, and then spend one night at the Refuge du Goûter.
This will be something not many people you know have done, especially while on holiday!
Allow yourself at least two days to get up, down, and relax.
54. Boat in a Volcanic crater
The volcanic crater holds a lake called Lac Pavin. This is in Mont-Dore. The crater is so deep that the water at the bottom never mixes with the top layer of water. It is also very steep-sided.
You can take a boat trip around the inside of the crater. These leave from either Le Bourget-du-Lac or Aix-les-Bains.
Allow yourself a full day to see the inside of the crater, and then to explore the surrounding areas.
55. Cap d'Agde
This is a beautiful seaside resort in the town of Agde. It is one of the biggest leisure ports on the Mediterranean. The resort only became so popular in the 1960's, before that the small houses were just used at weekends by local inhabitants.
You will find the Musée de l'Ephèbe which houses the bronze nude which is well known as l'Ephèbe d'Agde – meaning 'The Youth of Agde'.
Book a hotel for a few nights and enjoy the wonderful sea air, and the pretty town of Agde.
56. Sainte-Chapelle
This chapel has one of the finest collection of stained glass windows, it was the first royal chapel to be built in France.
The chapel was built in the 13th century by Louis IX, and the purpose was to house the collection of the relics of the Passion of Christ.
You will be able to see the 'Wall of Light', which is a collection of fifteen glass panels and a large rose window.
Allow a half day to see this. Also, take note that this chapel is closed on very cold days.
57. Musée Toulouse-Lautrec
You will find over 1000 original works of the artist here, the largest collection outside Orsay.
The collection houses paintings from his very early days (neo-impressionist) to the famous Parisian brothel scenes.
Also, there are paintings of the artist's family and friends, and delicate drawings of animals.
Some paintings which you may be familiar with are L'Anglaise du Star au Havre (Englishwoman of the Star Harbour) and Les Deux Amies (The Two Friends).
The museum has many events through the year where you can see different exhibitions.
You should allow yourself a half day at the very least, as this might take longer than just a morning.
58. Hidden Paris: Day Bike Tour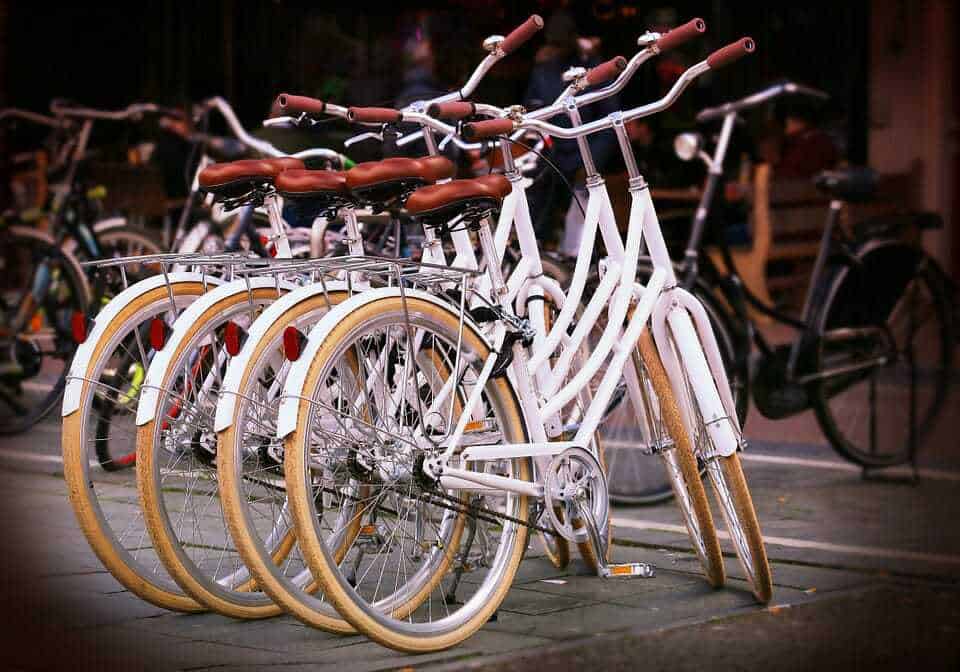 There are many companies which offer cycle day trips around the city. You will be able to see lively markets and hidden gems this way. You can include the Latin Quarter, Jewish communities and the Place de la Bastille, along with passing the Eiffel Tower and cathedrals.
The tours always have plenty of stops along the way and opportunities to take pictures whenever you like.
The tours are normally suited to all ages and fitness levels. Most of them last about three hours, although you can find longer tours.
59. Les Machines de l'Île de Nantes
If mechanical contraptions inspire you, then head here! This is a wacky workshop filled to the brim with weird and wonderful inventions, such as giant herons for you to fly! There's a huge mechanical elephant with a secret room in its belly, while outside there is a gigantic carousel that takes you under the sea on the back of octopuses and crabs.
While this is a great day out for older children, be careful with the younger ones, who may be frightened by some of the attractions.
Allow yourself a day to do this.
60. Monaco and Eze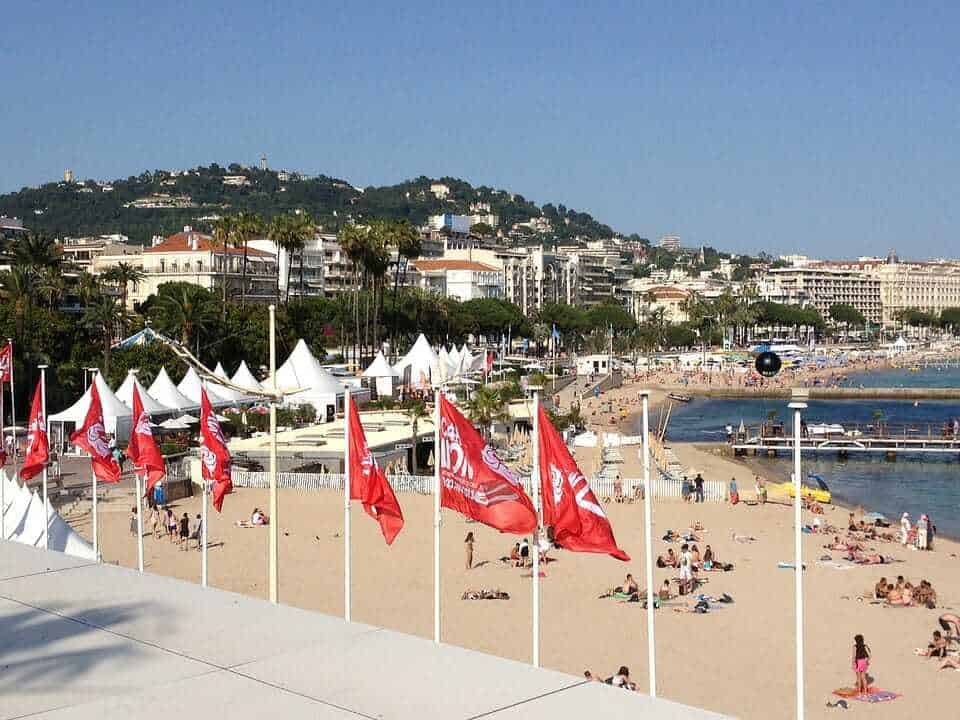 Explore these two pretty villages. You can take a half day trip and see them both. From Eze you can see the most wonderful views, and the medieval village. You will be able to visit the Fragonard perfume factory – it has a shop!
In Monaco, you will be able to see the tomb of Princess Grace, and get an idea of how the world's richest spend their time.
Allow yourself a half day for the trip although you may want to spend a little longer to look around.
61. Forest of Fontainebleau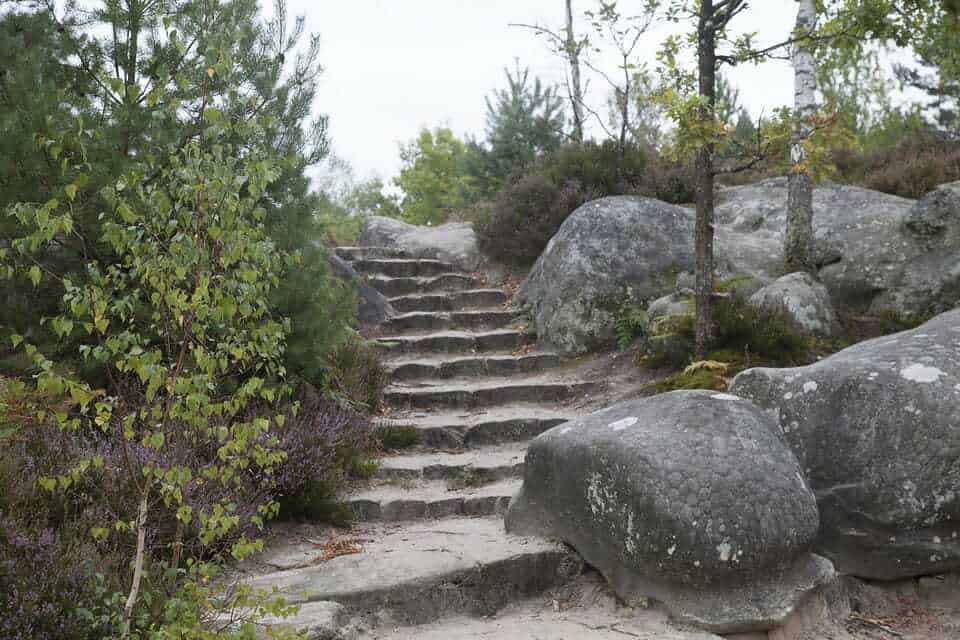 Here you will be able to see amazing rock formations all around you. It is a great area for youngsters and climbers alike, with ascents from gentle to challenging.
Make sure that your walk finishes at the Palace of Fontainebleau, where you will find that the Mona Lisa once hung in a bathroom!
There is a delightful village nearby called Barbizon, where artists painted in the more natural style of Constable.
Allow yourself a full day to explore this area. There are small cafes in the village where you can eat and drink.
62. Bagnoles de l'Orne
This is a spa town renowned for the health-giving properties of the waters. The town has been there since the middle ages, but only recently has it become a tourist attraction.
The architecture is in the classic Belle Epoque style, and locals say that Sir Lancelot de Lac used to live there.
There are tours every day to nearby sites where the legend of Arthur abounds.
Plan to spend a full day – or perhaps two- here as there is plenty to see.
63 Catacombs of Paris
These are very popular and always busy, unless you go on an organised tour. In that case, you will enter before individuals, so this is worth doing. Also, with a tour you will be able to ask all the questions you like.
There are fascinating underground passages lined with thousands of former Parisians. The catacombs were first excavated in the 18th century when cemeteries were overcrowded. Bones and bodies were brought there to store until a later date. Do not be surprised if you see stacks of human remains at every turn in the passages!
While adults may find this fascinating, it may not be a good idea for young children!
A point to remember is that no animals are allowed and the tour is not suitable for people with respiratory problems.
Allow yourself a half day to do this tour.
64. Palais Garnier
This is better known as the Opera national de Paris. You will find that the hall regularly hosts opera, ballet, and chamber music events.
It is possible to purchase your tickets online for these events.
65. Dune du Pilat
These are the highest dunes in Europe. You will be stunned at the panoramic views of the ocean on one side, with forests and Arcachon Bay on the other.
The dunes are 109 metres high and stretch 2.7km along. The whole area is a natural living space which is protected land.
If you intend to climb up to the top, then make sure you have good shoes as the dunes get hot in the summer.
Plan to spend a half a day there.
66. Sample French Whisky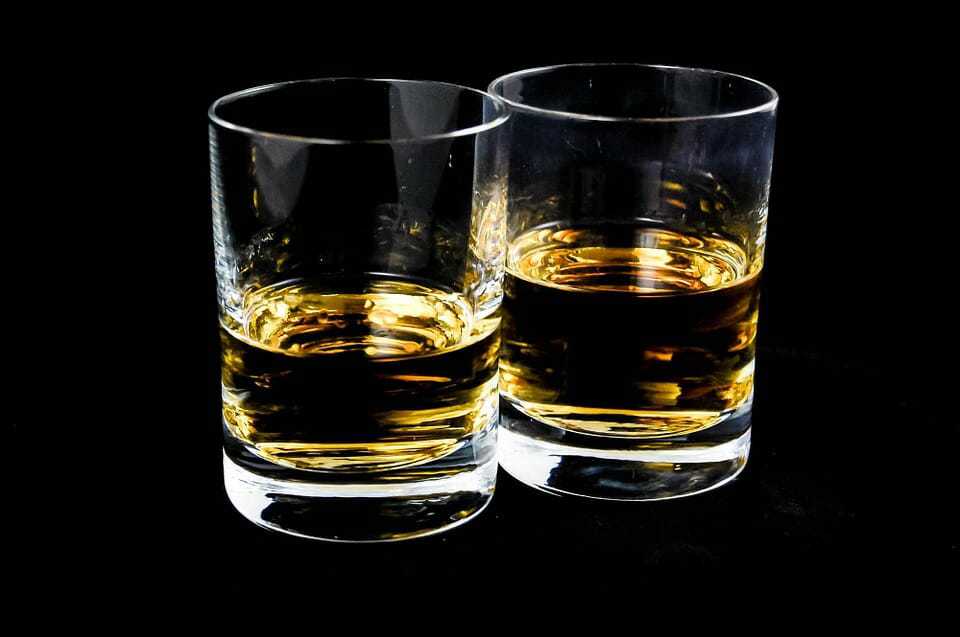 The French drink more whisky in a month than they drink brandy in a year! They are not huge fans of cognac or calvados. There are many whisky distilleries which have sprung up recently in the districts of Alsace, Corsica, Normandy, Brittany and Champagne.
There are many RV parks along the way, where you can spend a night or two while tasting the whisky.
If you visit a distillery, you may consider leaving the kids behind! Depending on how many you plan to visit, staying overnight may be a good idea. Most distilleries offer a service where you can purchase whisky and have it shipped home.
67. Theatre Antique d'Orange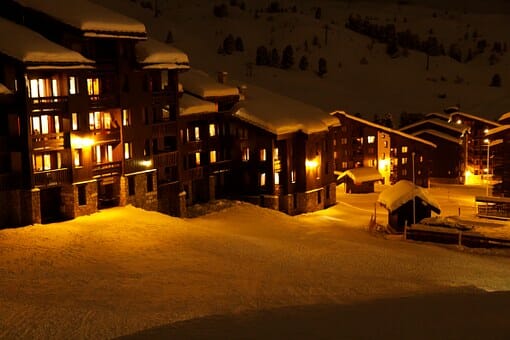 While the town of Orange is agricultural, and modest in the architecture, it is home to one of the most complete and best preserved Roman theatres in the world. You simply would not expect to find this in such an unsophisticated town.
The theatre was built in the first century AD, and it gets very busy in the summer months when it hosts the annual Opera Festival called the Chorégies d'Orange.
If you plan on visiting at that time and staying overnight, then be sure to book a hotel some months in advance.
68. Versailles Palace and Gardens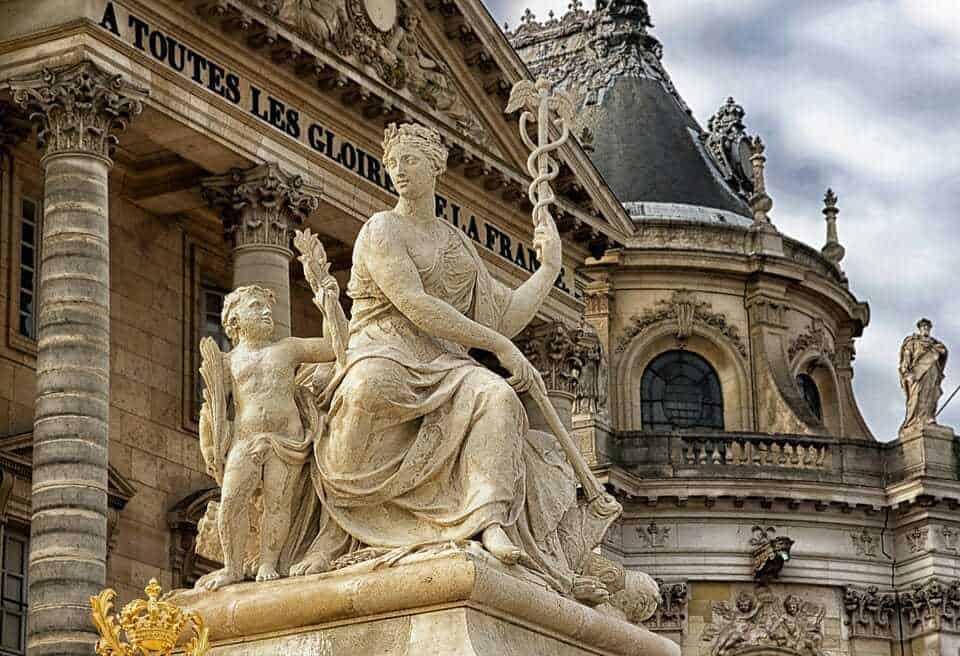 The best way to see the palace and gardens is to take a tour. For some reason in France, people who are in a tour group are given entry priority, while others wait in line.
You will be able to see the extravagance of the King – Louis XIV – who built to 700 room Palace and adorned it accordingly!
There are more than 13,000 pieces of fine furnishings and artwork. You can see the luxurious apartments of the king and queen, the Hall of Mirrors, the Coronation Room, Royal Chapel, and the Drawing Room.
The gardens cover 1,800 acres, and often there are shows such as the Musical Gardens or the Fountain Show.
The Hall of Mirrors and the gardens are some things that you should definitely see!
Allow yourself a full day to do justice to this amazing place.
69. Route des vins d'Alsace
The wine route stretches from Marlenheim to Thann. It passes through endless terraced vineyards, cute little villages and medieval castles.
If you enjoy a glass of wine, then this is simply not to be missed! There is 200 years of history in the winemaking industry in that area. Plenty of spots to stop and taste along the way.
The wineries have shops where you can buy by the case, and have your wins sent home. This is the perfect road trip to take your RV, and explore the area in your own time.
Allow as long you you'd like to see this area, there are many small places to stay along the way.
70. Nice Food Tour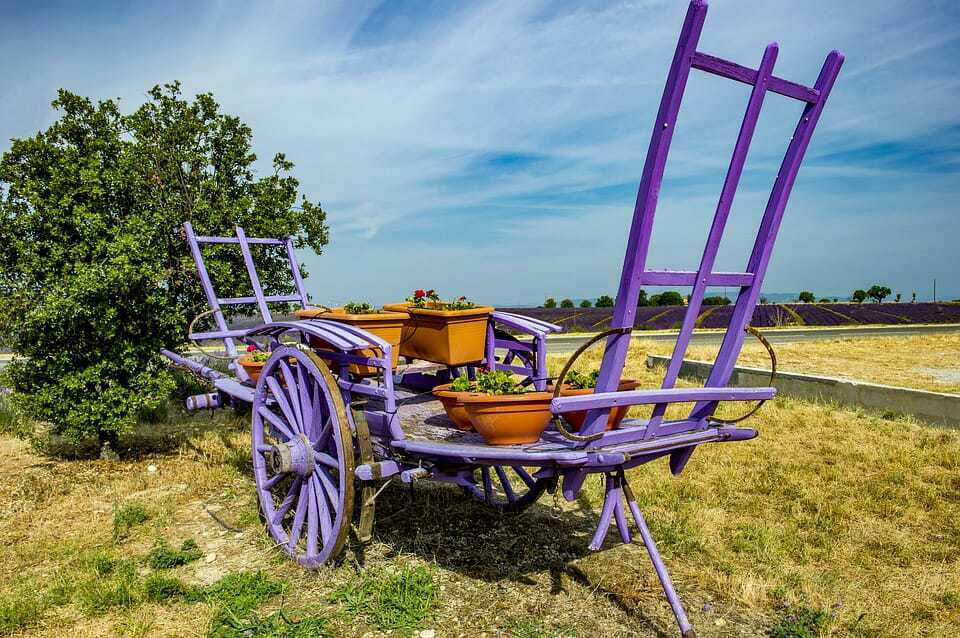 It's a great idea to do a walking tour of Nice, where you will experience all the culinary flavours of the province. Both Old town Nice and Vieux Nice will satisfy your gastronomic cravings, and you will be able to sample up to 20 different regional favourites.
The tours normally include a visit to a market, deli or food shop in the area. You will be able to see how locals prepare and serve their food daily. Of course, you will be able to taste as you go along.
This is not a tour for the very young children or those who need to be carried, so take that into consideration.
71. Champagne Route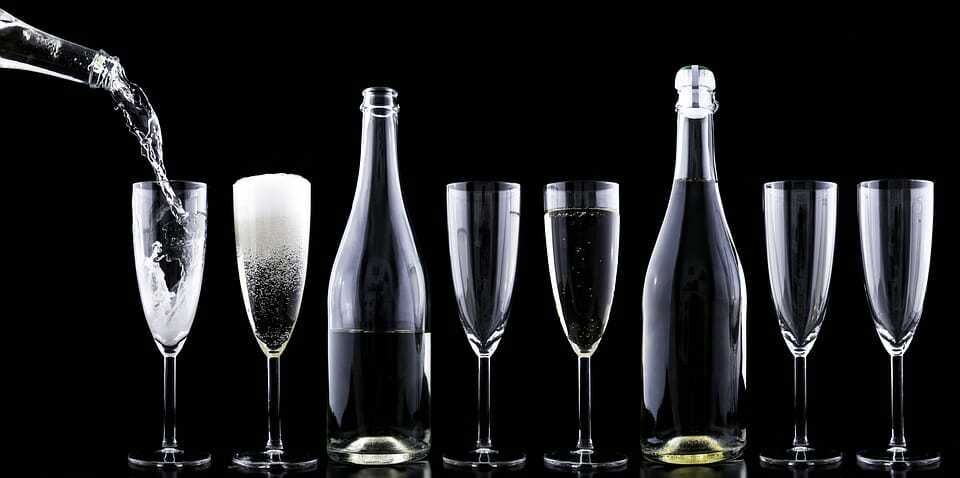 While you may think that the region of Champagne only relates to the fizzy drink, you will find more there than just grapes. The area is an oasis of cute villages and fine historical heritage. It covers five districts and has large towns of Reims and Épernay as you pass through.
There are many champagne houses where you are able to taste, and even have a candlelight dinner in the cellar.
It is a great idea to take an RV along this route, there are many camp sites you can stop at and spend a day or two.
You can drive for as many days as you please along the route, and stop overnight in any small village.
72. Aquarium La Rochelle
You will find two floors packed with jellyfish, piranhas, and sharks – and many more species of fish. This is a monstrous collection of sea life, all in one place, with millions of cubic litres of water behind the glass plates.
There are interactive displays for the kids, and interesting facts to be learned at every stage.
Be prepared to spend most of the day there. There are places where you can buy snacks.
73. Nice City Tour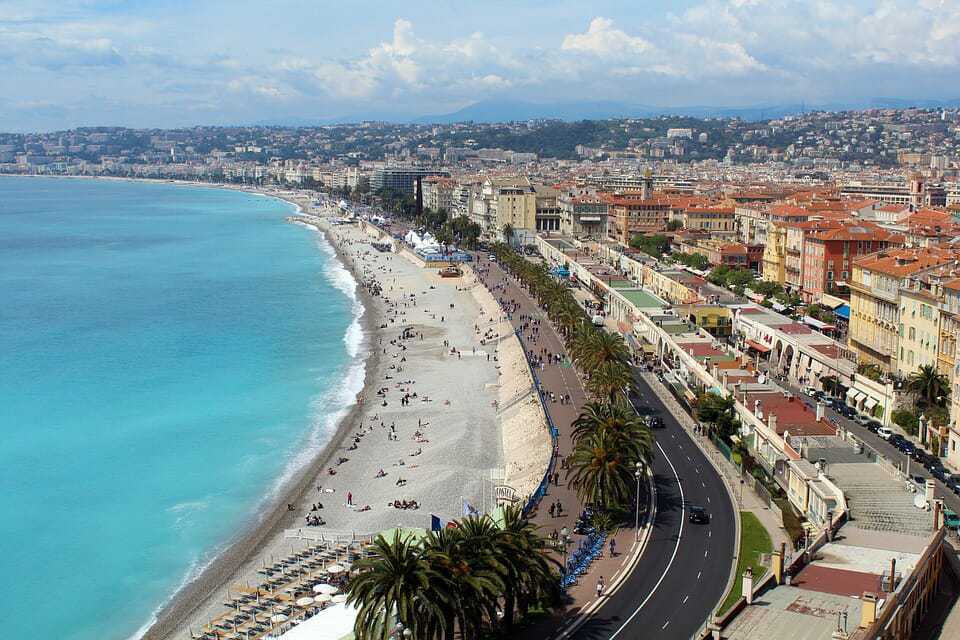 Take a rickshaw tour of the city of Nice! It's a great way to see the city and admire the views without having to drive. You can see attractions and restaurants. Interesting places such as Massena Square, L'Opera, the Old Town and the House of Matisse will enthral you as you glide past.
These tours normally last between 30 minutes and 2 hours. They will pick you up right at your hotel and drop you back off again.
74. Museo Rodin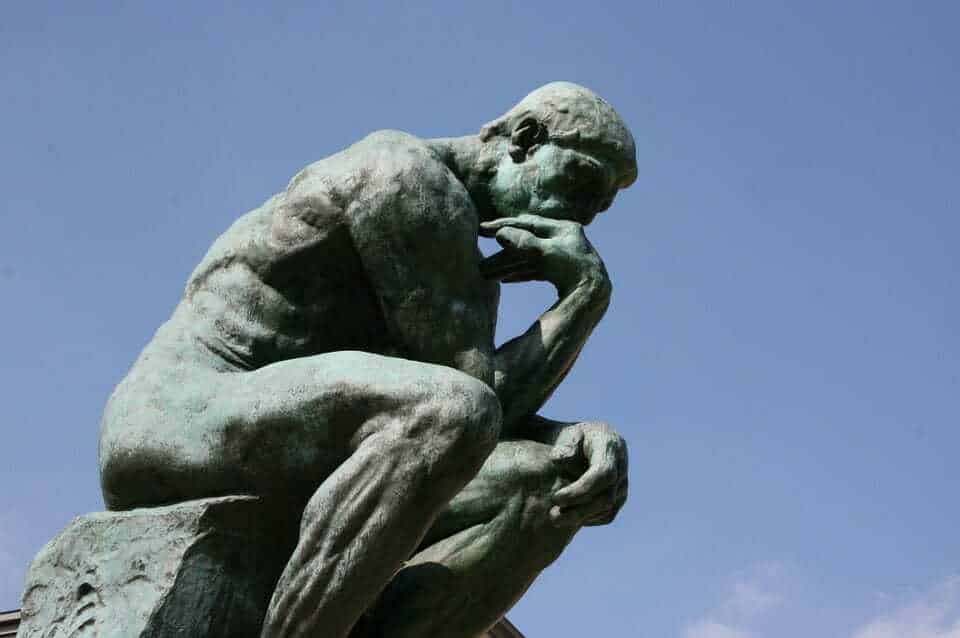 This 18th century mansion is ranked as one of the city's most beautiful museums. There are more than 6000 of Rodin's statues, along his works of The Thinker, and The Gates of Hell.
There are private collections here of famous people such as Taryn Simon, Christian Boltanski, and Gerhard Richter, to name but a few.
The gardens feature a rose garden, fountains and a very pleasant outdoor area where you may eat lunch while admiring the views.
There are often special exhibitions during the year, and these you will be able to find out online. Be prepared to spend most of the day there as there is plenty to see.
75. Claude Monet's House and Gardens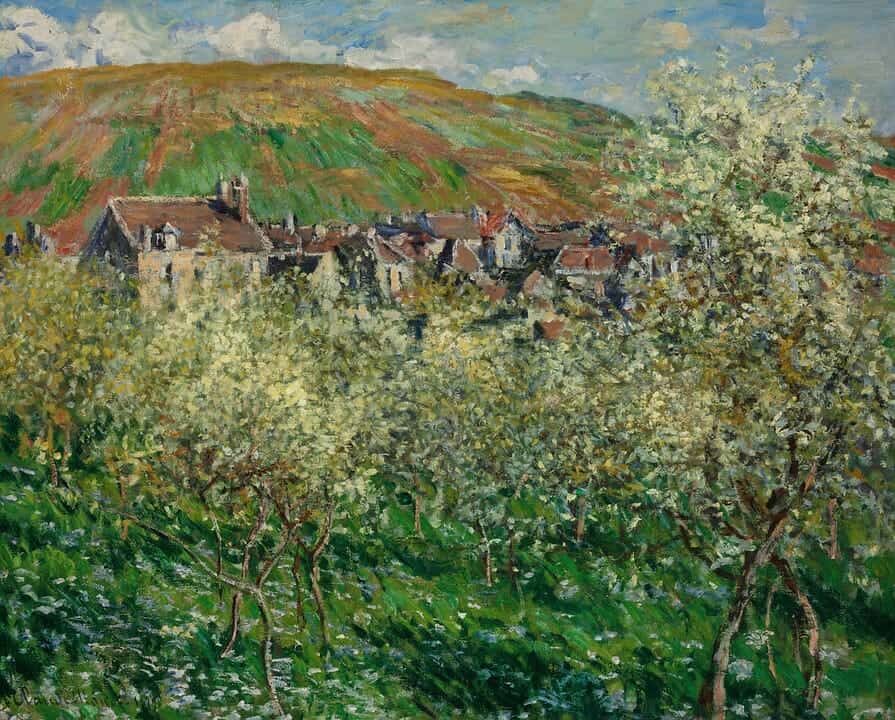 It is said that it was the gardens that inspired some of the best work of Monet. Monet transformed the abandoned plot of land into what is now world famous. Monet thrived in his garden, and it was a huge inspiration in his work. Monet spent his life from 1883 in Giverny, and was in fact, never very far from his precious garden. He lived there until his death in 1926 and was known as 'the painter, the father, the gardener, and the man who would never leave Giverny'
Skip the lines and book your tickets online so you can enter without delay.
Allow yourself a half day to explore the wonderful garden and then explore the town, which is fascinating.
Next post we will present you the last tips 76 to 100 :)
See the full article: H E R E Written by: Janet Miller. Contact: janet@your-rv-lifestyle.com From: https://www.your-rv-lifestyle.com/things-to-do-in-france.html
---
Back to blog